Personal Assistant Robot Developer Temi Raises $15 Million
Temi develops a personal voice-activated robotic personal assistant on wheels, capable of following its owners from room to room while carrying small objects, playing music, making video and voice calls, and controlling smart-home devices
Shenzhen-headquartered robot company Temi Global Ltd., formerly known as Roboteam Home USA Inc., has raised a $15 million funding round, the company announced Tuesday. The round was led by Joy Capital, with participation from existing investor John Wu, the former chief technology officer for Alibaba Group.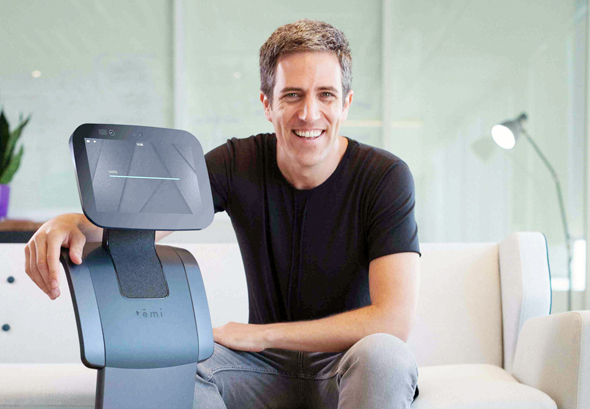 Yossi Wolf, founder and CEO of Temi, with the company's robot. Photo: Danny Isserles

In 2016, Temi was spun off from Robo-Team Ltd., a Gaithersburg, Maryland-based company founded by Israeli entrepreneurs, which develops autonomous robots for military use. Temi develops a personal voice-activated robotic personal assistant capable of following its owners from room to room while carrying small objects, playing music, making video and voice calls, and controlling smart-home devices.