Bavarian Ministry of Economic Affairs to Market Israeli Startups to German Industry
As part of the agreement, Start-Up Nation Central and the Bavarian ministry will introduce Israeli startups and tech companies to German manufacturers with headquarters in the state of Bavaria, including Siemens, BMW, and Audi, to enable German manufactures and Israeli innovators to carry out pilot projects and collaborations
The Bavarian Ministry of Economic Affairs, Regional Development, and Energy will market Israeli startups to the German industry, Markus Edar, head of the internationalization division at the ministry, announced Tuesday at a conference held in Tel Aviv. The agreement was signed between the ministry and Start-Up Nation Central (SNC), a Tel Aviv-based non-profit organization working to promote Israeli tech.

As part of the agreement, SNC will work together with the Bavarian ministry to introduce Israeli startups and tech companies to German manufacturers with headquarters in the state of Bavaria, among them Siemens, BMW, and Audi, to enable the German manufactures and Israeli innovators to carry out pilot projects and collaborations.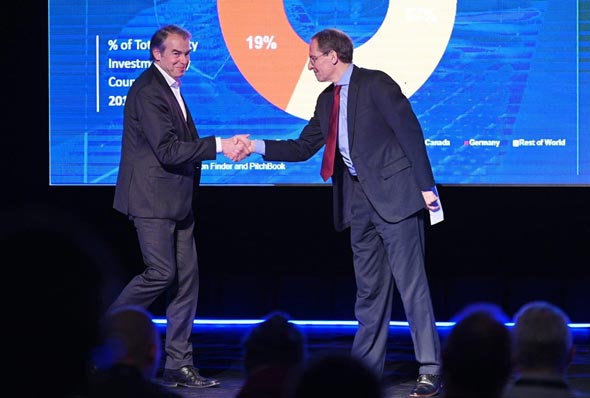 Marcus Edar (left) and SNC's Eugene Kandel. Photo: Michael Tumarkin

Financial details of the partnership were not disclosed.

This is not the first partnership between the state of Bavaria and Israel. The Bavaria Israel Partnership Accelerator is an accelerator program founded in 2015 that partners Israeli and Bavarian entrepreneurs and companies for a period of two months.