WeTech Berlin
IronSource to IPO in 2-4 Years, Says CVC Partner
Daniel Pindur spoke Thursday at Calcalist's WeTech Berlin 2020 conference about the negotiation process ahead of the fund's November investment in IronSource
Private equity firm CVC Capital Partners intends to lead web and mobile monetization company IronSource Ltd. to an initial public offering within two to four years, according to CVC partner Daniel Pindur. On Thursday, Pindur spoke at Calcalist's WeTech Berlin 2020 conference, held in collaboration with Israel's Bank Leumi and German real estate company Aroundtown Property Holdings PLC.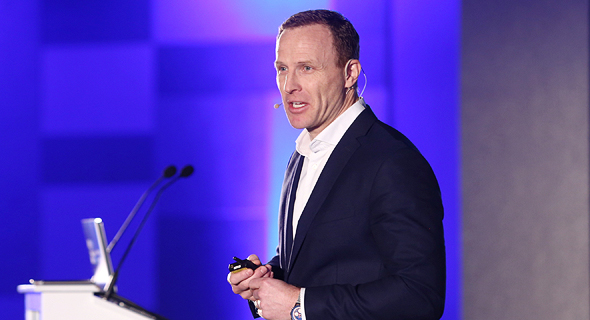 Daniel Pindur. Photo: Orel Cohen

CVC has $80.5 billion in assets under management. In November, the firm paid $430 million for a 25% stake in IronSource. CVC had several goals when it made the investment, according to Pindur, among them choosing a potential partner that has a strong team of entrepreneurs and looking for a quickly growing Israeli tech sector that also has sales. On its side, IronSource looked for a strong international investor that could help it prepare for an IPO, he said.