WeTech Berlin
From Delivery Drones to Connected LED Lighting: 6 Startups From the Meet & Pitch Event
Dozens of Israeli startup companies participated in the Meet & Pitch event that took place Thursday as part of the WeTech Berlin 2020 conference. Calcalist spoke to six of them
Dozens of Israeli startup companies participated in the Meet & Pitch event that took place Thursday as part of the WeTech Berlin 2020 conference, held in collaboration with Israel's Bank Leumi and German real estate company Aroundtown Property Holdings PLC. Participating startups met with investors from Germany and pitched their technologies in hopes of landing an investment deal. Calcalist spoke with executives from six companies, who explained their motivations and technologies.

XM Cyber

Traditional cybersecurity systems can identify anomalies that may indicate vulnerabilities in the organization's systems or block an attack by identifying the common tools used by hostile agents. But this type of protection is insufficient, because, underneath the surface, where these systems cannot reach, there is a layer of activity in any organization's network that hackers can exploit, according to Itay Savion, director of sales and business development at Herzliya-based XM Cyber Ltd. "Security systems do not recognize these activities as they are seen as legitimate actions done by employees, Savion explained. "Hackers hitch a ride on these legitimate behaviors in order to infiltrate the system," he said.

Co-founded in 2016 by retired Mossad Director Tamir Pardo, XM Cyber offers a cyber threat simulating platform that continuously monitors software and IT systems to detect potential attack paths. XM Cyber's artificial intelligence software sees the systems through the eyes of potential attackers," Savion said.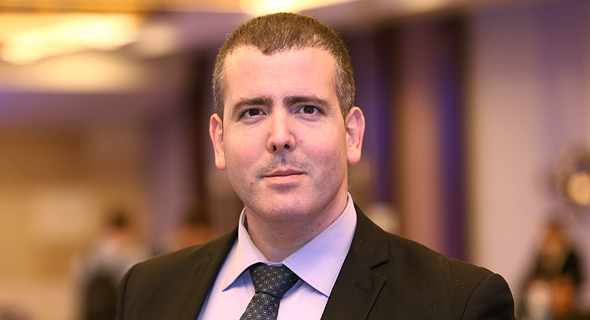 Itay Savion. Photo: Orel Cohen

Home Hero

The real estate industry suffers from outdated customer experience and lack of efficiency, according to Aviv Garten, co-founder of Home Hero (incorporated as Streetwisdom Ltd.).

Founded in 2017, Home Hero develops an online real estate platform that utilizes artificial intelligence to match assets for sale with potentially compatible buyers, charging a commission on successful deals. Sellers and brokers working with Home Hero can access and manage listings through the company's app.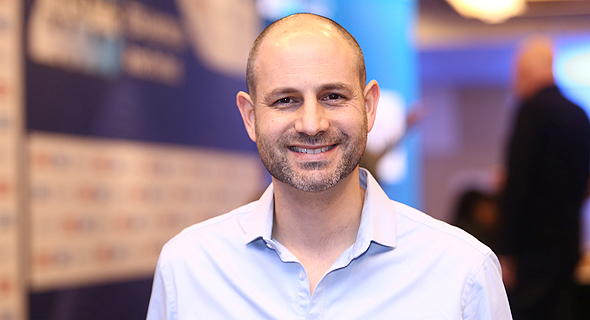 Aviv Garten. Photo: Orel Cohen

According to Garten, Home Hero does not aim to replace realtors, which he thinks would be a mistake. Buying or selling a house is the biggest, most important deal for any family and both parties need reliable and professional guidance throughout the process, Garten said. Home Hero has realtors working exclusively with the company, providing clients the support and information they require, he said.

Flytrex

Founded in 2013, Flytrex Aviation Ltd. provides drone delivery services to various types of businesses. The company's device can be attached to any drone, allowing operators to remotely control it using a mobile app. The company's device enables fast deliveries to individuals and businesses and can access areas that are hard to reach by car. The company makes last-mile deliveries directly to the consumer and can deliver any package up to 3 kilograms, especially food from restaurants, Jennifer Lipschutz, a business development executive at Flytrex, told Calcalist.

Flytrex's system is meant to be used in the suburbs and limit the drones' time above heavily populated areas, Lipschutz said. Flytrex's drones fly mostly above water or open fields and lower their packages to the ground using a detachable wire without having to land, she added.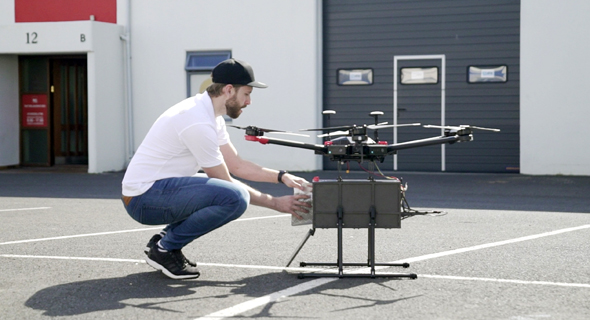 Flytrex's device. Photo: Flytrex Aviation

Anzu

Tel Aviv-based adtech startup Anzu.io Inc. develops technology for running targeted ad campaigns within video games. The technology optimizes common creative advertising elements, such as images, banners, videos, and HTML5 ads, and blends them into games without disrupting user experience and gameplay.

Anzu's system currently works in 140 games, according to co-founder and CEO Itamar Benedy. "The company is focused on re-educating an industry that until recently relied on CD sales to view advertising as a valid business model," he told Calcalist. Anzu is working to change the stigma that advertising is detrimental to user experience, he said.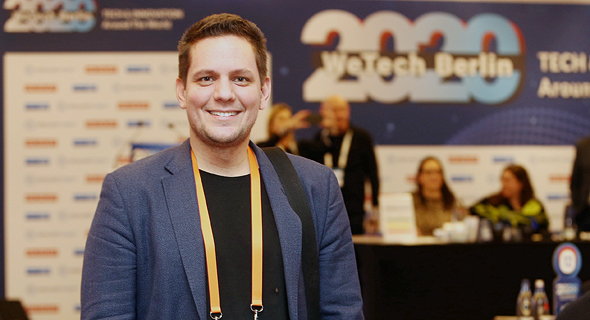 Itamar Benedy. Photo: Orel Cohen

SQream

Founded in 2010, New York-based data analytics startup SQream Technologies Ltd. develops a database management system that offers corporations an economical way to analyze large datasets using graphics processing units (GPU).

SQream has a research and development center in Tel Aviv and employs 80 people worldwide. The company is not currently active in Germany and came to the conference looking for collaborations that could give it a foothold, co-founder and CEO Ami Gal, told Calcalist.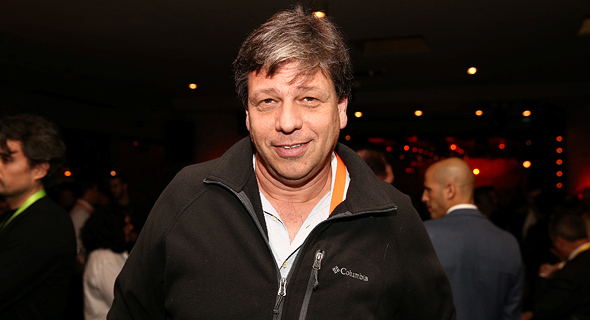 Ami Gal. Photo: Orel Cohen

Junagu

Founded in 2011, Juganu Ltd. offers an end-to-end service for LED lighting. The company utilizes smart lighting, advanced connectivity, and edge processing technologies to maximize energy efficiency and lighting stability. The company's technology can be used for street lights as well as lighting for crops, Eyal Levine, vice president of marketing, told Calcalist. Juganu's lighting is used by several cannabis companies to produce healthier plants, he added.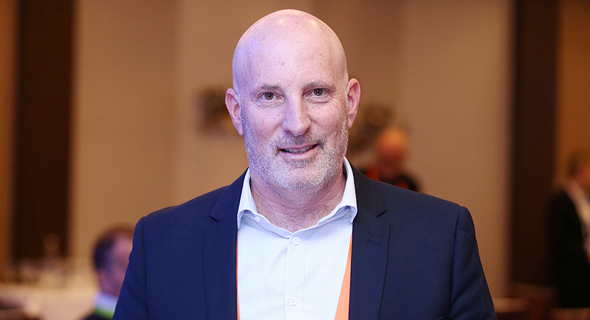 Eyal Levine. Photo: Orel Cohen

The company employs 80 people, most of whom are located in central Israeli town Or Yehuda.