Election
With 99% of Ballots Counted, Blue and White Gains a Seat, and Right-Wing Haredi Block Loses One
On Wednesday morning, the leading right-wing Haredi block dropped to 58 parliamentary seats, three short of the minimum required to secure a coalition
On Wednesday morning, with 99% of the ballots counted, it is still unclear whether Israel's third bout of elections in under a year would prove decisive. Overnight saw the counting of double envelopes—originating from accessible polls and polls located on military bases, in hospitals and prisons, as well as the diplomat votes sent from abroad—which account for about 5% of the total votes.

According to the most recent update from Ynet News, centrist party Blue and White, led by Benny Gantz, gained one more seat, bringing it to 33 parliamentary seats. Haredi (ultra-Orthodox Jewish) party Shas lost one seat, currently with nine. This means that the right wing-Haredi block, which appears to be in the lead, has dropped to 58 seats, three short of the minimum required to establish a coalition.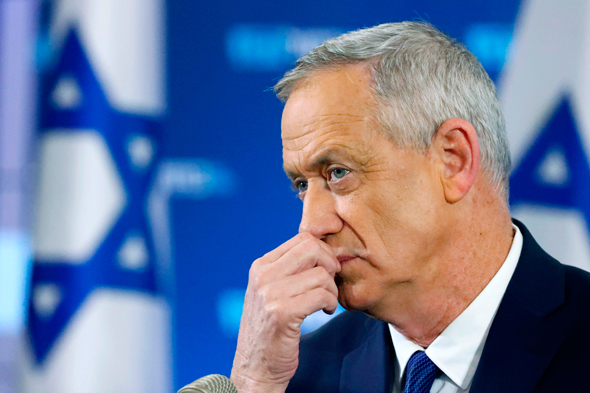 Benny Gantz. Photo: AFP

With nearly all the ballots counted, the ruling Likud party has 36 seats, the Joint List, which includes the four major Arab-led parties, remains the third-largest party even after dropping from 18 seats to 15, Haredi party United Torah Judaism, the Labor-Gesher-Meretz union, and Nationalist party Yisrael Beiteinu each got seven, and right-wing party Yamina remains with six seats.

At this time, Shas, the Joint List, Blue and White, and Likud are in a close battle for the final parliamentary seat.

Israel's election for the 23rd Knesset ended Monday at 10 p.m. Previous elections held in April and September ended in a stalemate after both Netanyahu and Gantz failed to secure a 61-seat majority as linchpin Avigdor Lieberman and his party Yisrael Beiteinu did not commit to either candidate. The voter turnout at the close of the polls was 71%, the highest since 1991.