Coronavirus
As Coronavirus Losses Mount, El Al Lets Go of 1,000 Employees
The Israeli airline has temporarily halted all of its flights to Beijing, Hong Kong, Thailand, Italy, and has postponed its new route to Tokyo
Israel's national carrier El Al is letting go of 1,000 employees as flights are halted due to the coronavirus, the company announced Wednesday. The airline has temporarily halted all of its flights to Beijing, Hong Kong, Thailand, Italy, and has postponed its new route to Tokyo, which was set to take off later this month.

The company also announced it would be reducing its amount of flights to certain destinations due to a decrease in the number of passengers, but did not state specific locations.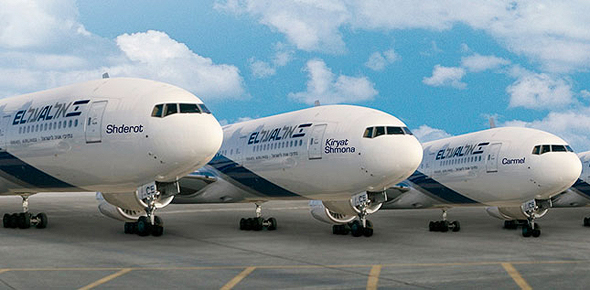 El Al aircraft. Photo: El Al

In a filing with the Tel Aviv Stock Exchange earlier this month, El Al estimated its loss of revenues as a result of the pandemic at $30 million. The company also stated at the time that it expects most of the loss to even out as its operational costs will decrease due to its own flight cancellations.

El Al is not the only Israeli airline letting employees go because of the coronavirus. Uri Sirkis, CEO of Israeli airline Israir Airlines Ltd., wrote in a letter to company employees that the airline has seen a reduction of 50% in bookings and that 5% of Israir's 470 employees will be laid off as a result, with the remaining employees being required to take an unpaid vacation for one week.