Genealogy Company MyHeritage Publishes 545 Million U.S. City Records
Browsing MyHeritage's newly published records, users may be able to see when their ancestors changed professions, got married, divorced, or became widowed
MyHeritage Ltd. has published 545 million aggregated records that have been consolidated from a collection of 1.3 billion historical U.S. city directory records, the company announced Monday. The records include information published between 1860 and 1960 from 344 cities across the U.S., listing names, residences, occupations, and the relationship statuses of local residents individuals.

MyHeritage consolidated multiple entries for the same individual into one record that includes data from all the years an individual lived at the same address. Using MyHeritage's newly published records, users may be able to see when their ancestors changed professions or got married, divorced, or were widowed.

Founded in 2003 and headquartered in central Israel, MyHeritage enables users to create family trees by searching through historical documents such as census, immigration, marriage, and burial records. The company launched a genetic testing service that provides both DNA matching and ancestry and ethnicity estimates in 2016.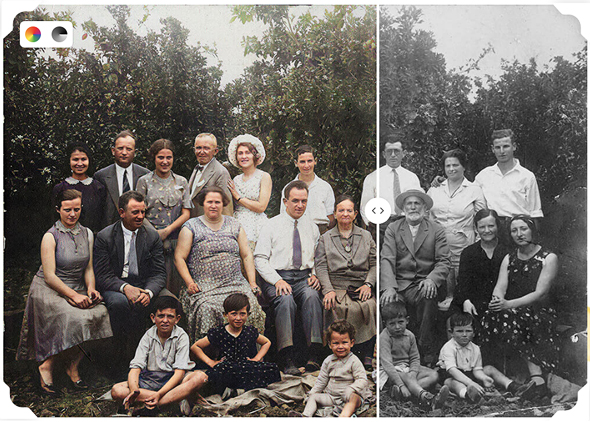 MyHeritage's photo feature. Photo: MyHeritage