Corona Q&A
The Tech Sector Is Agile in Responding to Crises, Says Pitango Managing Partner
Aaron Mankovski, managing general partner at Pitango Venture Capital, answered seven questions about the Covid-19 crisis and its effects on the Israeli tech sector
The tech sector is agile in responding to crises, including the coronavirus pandemic (Covid-19), according to Aaron Mankovski, managing general partner at Pitango Venture Capital. In its attempt to curb the spread of the virus, the Israeli government announced stringent measures, including a ban on gatherings of more than 10 people and a forced shut down of all nonessential businesses, grinding the economy to a temporary halt.

On Monday, Mankovski answered seven questions about the crisis and its effects on the Israeli tech sector.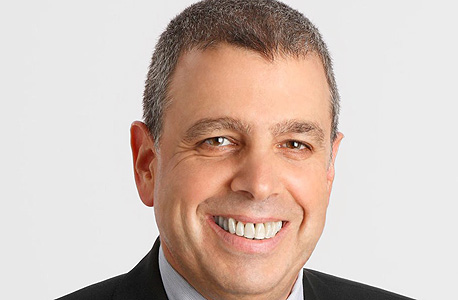 Aaron Mankovski. Photo: Yoram Scherf

How is your organization addressing the recent government directives?

Our office is open for business, however, we are encouraging our employees to work from home, when possible. For our portfolios, we are trying to provide them with the best information and practical tools to help them thrive through these challenging times.

In what ways do you expect the corona crisis to impact your organization in the coming months?

We are facing high levels of uncertainty. In order to understand the impact, we need to take into consideration the length of the crisis and how long before the pandemic is contained, which is a big unknown.

Our approach is to take managerial decisions based on the developments and plan ahead for various scenarios. We believe it is important to remember that this is a developing event and all the actions must be taken based on actual facts and events.

How do you see the corona crisis impacting the Israeli tech sector?

Over the years, during major crises, we saw that the tech sector is very agile in responding to a crisis, navigating through rough waters especially trying to get out of it. I believe we will see the same behavior in regards to the coronavirus. In the long run, we will see the tech sector weathering the storm, although we all have to understand that having casualties is an inevitable result of undergoing a major crisis.

What can be done to minimize the damage?

There is no one solution that fits all. Every company requires a different reaction, based on territories in which they operate, vertical, whether they are early or late stage, and their financial wealth. These factors vary from one company to another, each needs to take measures such as change strategy, go to market, cash, operation, based on them.

Most important is not to panic.

What are the top 3 rules to follow to endure the crisis?

1. Asses your market, financial steadiness, and customers' needs.

2. Bear in mind that in every crisis there is also an opportunity, so take defensive measurements in the short term.

3. Be creative, and for every action you take, begin with the end in mind.

Do you believe the coronavirus pandemic will have a lasting impact on social, economic, and cultural norms?

It all depends on how long it will last. Over the past decade there were a few pandemics that are barely remembered, from SARS to Swine Flu. We hope Covid-19 will gain the same status. But no one is a prophet and it's hard to tell at this point.

What are your top 3 pieces of advice to your portfolio companies at this time?

1. don't panic

2. Carefully asses the specific topics that are influencing your company and react to them.

3. Take good care of the wellbeing of your employees and your customers.