Coronavirus
New Petition Urges Israel's Supreme Court to Stop Plans to Surveil Civilians
New regulations passed by the Israeli government, bypassing parliament, let the police and Shin Bet obtain information on coronavirus patients without a warrant
An urgent petition filed with Israel's Supreme Court on Tuesday urges it to halt the emergency regulations approved by the government last night, giving it vast authority to surveil civilians that either have coronavirus (Covid-19) or have been exposed to it.

The new regulations let the police and the Israel Security Agency (Shin Bet) obtain information on coronavirus patients collected through technological means, without a warrant. The government utilized the country's state of emergency to bypass the Israeli parliament (the Knesset) in authorizing the new rules.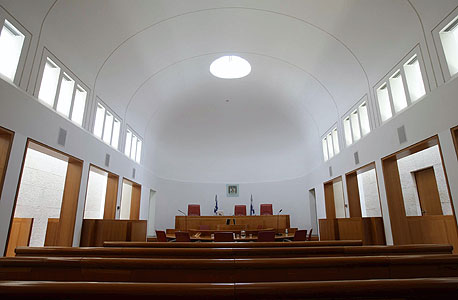 Supreme Court. Photo: Alex Kolomvisky

"The regulations are draconian and bluntly disproportionate and attempt to skip the legislator to allow the executive branch to indiscriminately infringe on the privacy of every Israeli citizen," lawyer Shachar Ben Meir wrote in the petition.

In the petition, Ben Meir asked the court to demand the state elaborate on how the new regulations will be implemented and explain why they were not brought to a vote in one of the Knesset's committees.

The government can still opt for less extreme measures under the supervision of the Knesset's foreign affairs and defense committee, Ben Meir claimed. "As a rule of thumb, any procedure that significantly hurts a constitutional right must be done in the least damaging way and must preserve the parliament's authority to oversee the government's actions," he added.

The petition further notes that new regulations use amorphic and generalized language regarding the way these new authorities will be used by the state and how the information will be handled and used.