Avigdor Willenz Backs Quantum Machines in $17.5 Million Round
The Tel Aviv-based startup recently launched its operation and control systems for quantum computers
Tel Aviv-based Quantum Machines Ltd. announced on Thursday the closing of a $17.5 million series A round led by Israeli tech entrepreneur Avigdor Willenz and Israeli Insurer Harel Insurance Investments & Financial Services Ltd. The round was participated by existing investors TLV Partners, Battery Ventures, and Meron Capital. Willenz has joined the company's board.

Quantum Machines was founded in 2018 by three Ph.D. physicists, CEO Itamar Sivan, vice president of research and development Nissim Ofek, and chief technology officer Yonatan Cohen. The company raised $23 million to date and employs 25 people.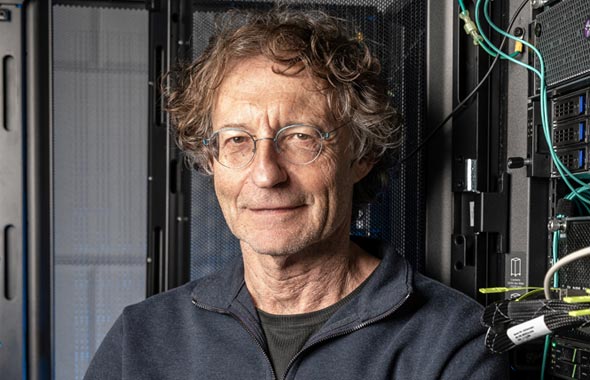 Avigdor Willenz. Photo: Eyal Toag
The company recently launched its operation and control systems for quantum computers, which has already been adopted by several multinationals, startups, and academic labs. "To make the most of quantum computing's huge potential, you need more advanced systems than those currently available on the market," Sivan told Calcalist in an interview. "The huge computing power we can receive from quantum computers is in the quantum processor, but to run complex algorithms you need an operating system capable of it. We developed a completely unique system thanks to the fact that we were the first to focus only on quantum."
Sivan further explained that quantum processors are different from traditional processors in the sense that they do not have logic chips—semiconductor devices used to process information. Rather they need other systems to send logic as pulses. "In the past, they used systems that can send pulses like an iPod with queued songs that are played one after the other. We built a processor that can receive quantum algorithms and create pulses as it runs, so you don't need to queue the songs in advance."
Sivan said Willenz has both a brilliant technological and strategic viewpoint and connections with tech giants. While Willenz has some impressive exits under his belt, Sivan said he also has experience with building multiple market leaders, which Quantum Machines aims to be.