With Employees Working Remotely, Playtika Donates Food Budget to Senior Citizens
Starting Friday, the Israeli online gaming company will use its weekly food budget to finance 1,000 food baskets full of essential products such as oil, sugar, and tea, to be donated to eight different organizations and charities throughout the country
Israel-headquartered online gaming company Playtika Ltd. has shifted entirely to a remote work model in the country following the coronavirus (Covid-19) outbreak. The company will therefore be donating its weekly food budget to disadvantaged populations and older citizens who have been asked to remain home, Playtika announced Thursday.

Starting Friday, the company's food budget will be used to finance 1,000 food baskets full of essential products such as oil, sugar, and tea, to be donated to eight different organizations and charities throughout the country. The baskets will be packed and delivered by catering company Yarzin Sella Management & Holdings, which usually operates Playtika's in-house dining services, ensuring its personnel remain employed during the crisis.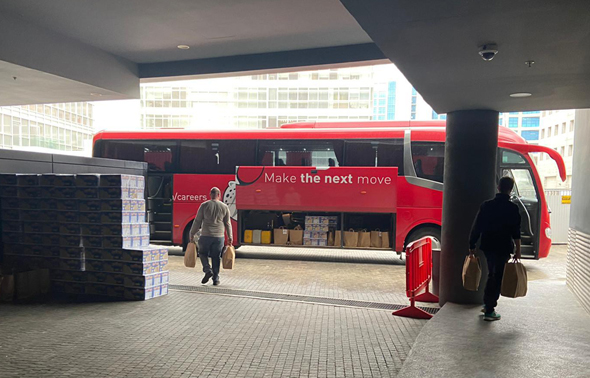 Playtika coronavirus delivery. Photo: PR

Playtika is owned by Chinese consortium Alpha Frontier Ltd., which bought it in 2016 for $4.4 billion. The company develops free-to-play virtual casino applications and online games and reports over 27 million monthly active users. Founded in 2010, Playtika is headquartered in Herzliya and employs over 3,000 people across 18 global offices. In Israel, where its management team is located, the company employs 800 people.