Former Qualitest CEOs Acquire Two Software Startups for $5 Million
Ayal Zylberman and Tali Shem Tov, former executives of software testing company Qualitest, bought software startup WellDone Software and CodeValue with the intention of merging them into one company
Two former CEOs of Israel-based software testing company Qualitest Ltd., founder Ayal Zylberman and Tali Shem Tov, have recently acquired Herzilya-based CodeValue DT Ltd. and Tel Aviv-based WellDone Software for a combined NIS 18 million (approximately $5 million), the latter announced Sunday.

Zylberman, who served as the company's CEO until 2018, and Shem Tov, who was CEO of Qualitest Israel until earlier this year, intend to merge the two companies into one entity, with Shem Tov serving as CEO. The joint company expects to hire an additional team of 40 developers by the end of the year.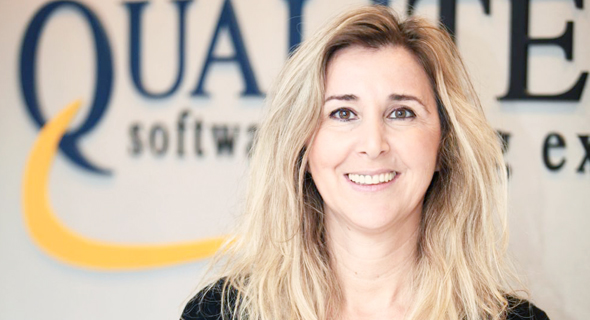 Qualitest's former managing director Tali Shem-Tov. Photo: Shai Oknin

Founded in Israel in 1997 by Zylberman and Eli Margolin, Qualitest offers automated and manual software testing services for companies including Google, Microsoft, and Intel. The company employs 1,500 people in central Israeli town Petah Tikva, as well as about 2,000 people in additional offices throughout Europe, India, and the U.S. In July, private equity firm Bridgepoint Advisers Ltd. acquired a controlling stake in Qualitest for $420 million.

CodeValue was founded in 2010, and currently employs a team of 200 people. The company offers software development, UI/UX design and consulting services.

Welldone Software was also founded in 2010, and provides consulting, mentoring, and software development services for topics including blockchain and cloud architecture.