Coronavirus
Israelis Suffer Yet Another Covid-19 Blow as Amazon Cancels Free Shipping Policy
Amazon introduced free delivery to Israel in November in what appeared to be a temporary promotion celebrating the launch of the company's Hebrew website
As Israel continues to tighten its lockdown rules due to the spread of coronavirus (Covid-19), local residents woke up Saturday morning to yet more bad news, as Amazon canceled its free door-to-door delivery policy for shipments over $49 from the U.S. to Israel.

Amazon introduced free delivery of many products shipped from the U.S. to Israel in November, in what appeared to be a temporary promotion celebrating the launch of the company's Hebrew website. The promotion succeeded in encouraging Israelis to shop through the site and remained in place for over five months, before being canceled Saturday.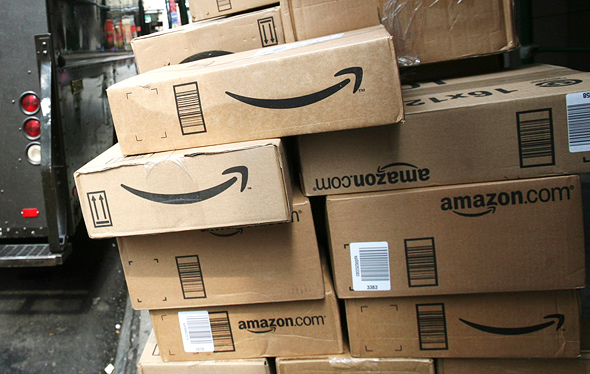 Amazon packages delivery. Photo: AP

Benny Buchnik, the founder of popular Israeli online shopping-focused Facebook group I Need It, told Calcalist he belives the shift came due to pressure created by the global health crisis. A shortage of products in many countries, logistical problems, a significant increase in aerial shipment costs, as well as local regulations prohibiting the export of essential goods from some countries, force Amazon to limit the number of products it is shipping across borders, he said.