Coronavirus
Israel's Bus Pass Card to Notify Users if They Shared a Ride With a Covid-19 Patient
Public transportation remains operational in Israel, even as it implemented partial lockdown last week
A new service by Israel's Ministry of Transportation and its National Public Transport Authority will let public transportation passengers know if they shared a ride with a Covid-19 patient, the authority announced Sunday.

Passengers who paid for their trips using Israel's chargeable bus pass card Rav-Kav can contact the ministry's call center to receive their travel histories and find out whether or not they were on the same bus or train as a diagnosed patient, and, if so, exactly when and where.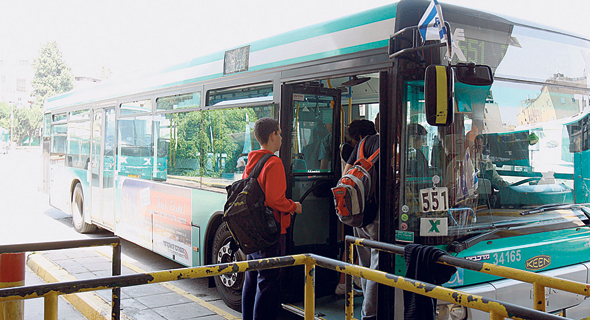 Egged bus in Israel (illustration). Photo: Nimrod Glickman

Public transportation remains operational in Israel, even as it entered a partial lockdown last week. It has, however, been reduced substantially following school closures and a growing public reluctance to use trains and buses, as the pandemic continues to spread.