Coronavirus
With 1,238 Covid-19 Cases, Netanyahu to Discuss Tightening Restrictions
Current restrictions limit contact to nuclear families or households and ask people to only venture outside for essential work, a supply run, or solitary exercise
As of Monday morning, Israel has 1,238 coronavirus (Covid-19) cases overall, according to the Israeli Ministry of Health. Of those, 24 are considered in serious or critical condition, 34 have mid-stage symptoms, and the rest are considered mild. Israel recorded its first death, an 88-year-old man with multiple pre-existing conditions, on Friday, and saw 37 people recover to date. According to the ministry, 5,268 samples were collected from people in the past 24 hours.

Monday morning, it was announced that Prime Minister Benjamin Netanyahu will convene an interim government meeting via video at 10:00, to discuss tightening the restrictions levied on the Israeli public and economy. Current restrictions limit contact to nuclear families or households and ask people to only venture outside for essential work, a supply run, or solitary exercise. Many Israelis flouted the restrictions over the weekend, going out to parks and beaches, leading the health ministry to warn stricter limitations may be under way.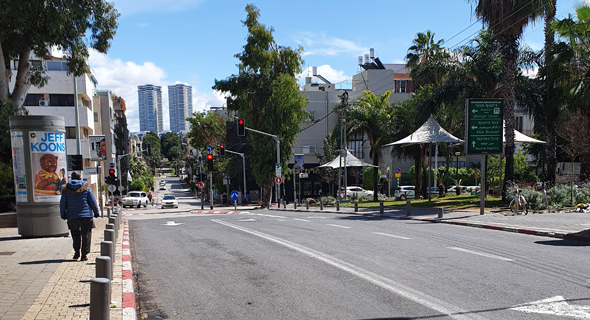 An empty street in Tel Aviv on Saturday. Photo: David Hachohen

On Sunday evening, the Israeli police announced it has completed all preparations in case the government orders full, national lockdown. Israel's Minister of Public Security and Strategic Affairs Gilad Erdan instructed police to prepare for this scenario on Thursday, though it is considered a worst-case scenario. The Israeli military will assist the police in its deployment in that case.

As authorities tighten their grasp on the lives and privacy rights of Israel's citizens, doctors are now speaking out against the surveillance methods enacted to monitor people infected and those they may have come into contact with. The Israeli Association of Public Health Physicians sent a caustic letter to President Reuven Rivlin, asking to be part of all discussions about the use of digital tools for epidemiological investigation. In the letter, Hagai Levine, the association's chair, warned that the way these tools have been employed while ignoring criticism from doctors and legal experts could hurt the public's trust, and also put public health at risk.

As the lockdown impacts more and more businesses and the number of unemployed grows hourly, the government has taken several actions to help the economy. Also on Sunday evening, the government signed off on emergency regulations that would prevent banks from freezing accounts following bounced checks. Israeli law dictates an account will be limited if 10 or more checks bounced within one year. For many small businesses and self-employed people, however, the temporary relaxation of regulations and the deferment of various taxes and municipal bills previously announced means they are looking at a big financial hit after the pandemic has been contained.

Amir Kurtz, Adrian Filut, and Lital Dobrovitsky contributed reporting.