Corona Q&A
We Are Witnessing a Rise in Cyber Threats, Says IntSights Founder
Alon Arvatz, co-founder and chief product officer of cybersecurity startup IntSights, answered six questions about the Covid-19 crisis and its effects on the Israeli tech sector
The coronavirus crisis brings in new cyber threats and phishing campaigns, according to Alon Arvatz, co-founder and CPO at cybersecurity startup IntSights Cyber Intelligence Ltd.

In its attempt to curb the spread of the virus, the Israeli government last week announced stringent measures, including a ban on gatherings and a forced shutdown of all nonessential businesses, grinding the economy to a temporary halt. On Sunday, Arvatz answered six questions about the crisis and its effects on the Israeli tech sector.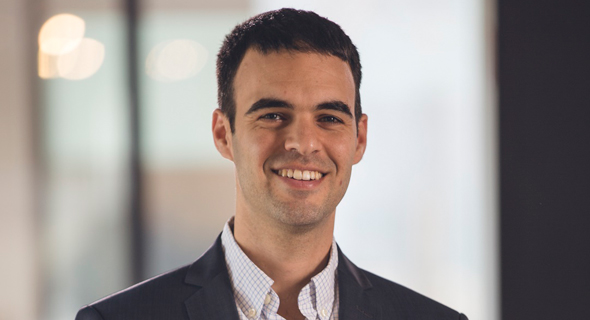 Alon Arvatz. Photo: PR

How is your organization addressing the recent government directives?

Our employees' health is a top priority. We are continuously monitoring and proactively anticipating global and local trends as well as governmental directives. We have already prepared in advance, therefore the transition to working from home was very smooth.

In what ways do you expect the coronavirus crisis to impact your organization in the coming months?

We are undergoing a major cultural transition as we start to work remotely. Consequently, we put extra emphasis on communication and alignment. It is not just about working from home, it is about creating alternative processes and procedures to actively bridge this gap. For example, internal teams are sending more frequent status updates and continuously sharing their progress.

Bear in mind that being up-to-date isn't only work-related, it also revolves around this new reality and how we, as a company and as an extended family, adapt. We recently introduced a daily remote pilates session for the entire company every morning. In this session, everyone shares their cameras and collectively follows one of our teammate's (who is a certified pilates instructor) lead.

On the business side, we are witnessing a rise in cyber threats, both in-kind and targeted sectors. To be more specific, our healthcare customers are suffering from coronavirus-related phishing campaigns and are consequently planning to increase their focus and efforts around fighting hackers attempting to take advantage of the situation.

How do you see the coronavirus crisis impacting the Israeli tech sector?

In the long run, I believe that the current crisis will strengthen the Israeli tech sector, we are renowned for our agility and adaptability.

I predict that the market will accept the fact that it is perfectly fine to close a six-figure deal without an actual face-to-face meeting, or that remote work has advantages that we should leverage for certain occasions.

Hopefully, the crisis will end soon. I am positive that newly acquired skillsets and lessons learned will take the tech industry to new heights.

What can be done to minimize the damage?

The economy as a whole is facing uncertainty. We are still unsure how long this situation will last and what economic implications await us.

However, there is a definite and immediate need to minimize economic damage. We are required to quickly adjust and adapt to this new reality. We need to identify the challenges ahead of our customers and proactively deliver the necessary tools and solutions to help them navigate rough seas.

For example, both local and global organizations are either transitioning or have already transitioned to a work from home module. While the benefits of this new paradigm shift are clear, working from home introduces certain cyber risks to organizations. As a direct result of this new paradigm shift, we are now polishing our sales pitch to focus on these specific challenges and how we are uniquely positioned to help big and small organizations proactively mitigate these risks.

What are the top three rules to follow to endure the crisis?

When life gives you lemons make lemonade or at least identify the opportunities it presents.

Be agile and adapt quickly to remain more relevant than ever.

Leverage this opportunity to learn new tricks, specifically ones that are helpful in the long run.

Nowadays, communication is everything. Make sure that your organization continuously communicates, collaborates, and remains on the same page.

Do you believe the coronavirus pandemic will have a lasting impact on social, economic, and cultural norms?

The mandatory work from home practice is being put to test. It is a huge social experiment that questions one of the fundamental industry assumptions, only time could tell whether it will turn out a great success or an epic failure. Either way, this new paradigm shift will definitely become a relevant option, one that we will know when and how to deploy if needed.