Corona Q&A
We Have Been Dealt a Hard Blow, Says Travel Tech Exec
Benny Yonovich, co-founder and CEO at business travel startup Arbitrip, answered five questions about the Covid-19 crisis and its effects on the Israeli tech sector
We have been dealt a hard blow, said Benny Yonovich, co-founder and CEO of business travel startup Arbitrip, incorporated as Arigato Advanced Travel Technology Ltd. Companies are doing less business, while their expenses remain the same, he said.

In its attempt to curb the spread of the virus, the Israeli government last week announced stringent measures, including a ban on gatherings and a forced shutdown of all nonessential businesses, grinding the economy to a temporary halt.

On Sunday, Yonovich answered five questions about the crisis and its effects on the Israeli tech sector.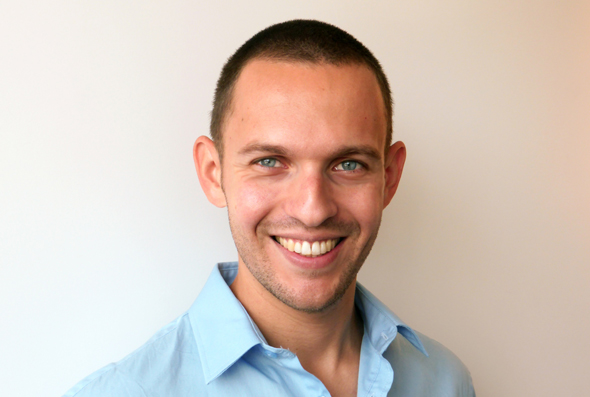 Benny Yonovich. Photo: Keren Meiteles Yonovich

How is your organization addressing the recent government directives?

We transitioned to a work from home module. People are allowed to come work in the office, but only per request and approval so we could make sure there would be enough space.

In what ways do you expect the coronavirus crisis to impact your organization in the coming months?

We operate in the corporate travel tech industry, which got a serious hit. All players report a 90% decline in business and cancellations. We reduced our costs to increase our runway. We are also working hard on our technology and trying to take uttermost advantage of the day.

How do you see the coronavirus crisis impacting the Israeli tech sector?

We have been dealt a hard blow with companies doing less business while expenses remain the same. It is all dependent on the length of this black swan. I hope companies won't shut down their operations.

What should be done to minimize the damage?

Reduce expenses, develop technologies for the day after, and make sure you have the right focus. Moreover, start creating several contingency plans, responding to multiple scenarios for this crisis.

What are the top three rules to follow to endure the crisis?

1. Focus.

2. Reduce expenses, and be careful.

3. Do not forget the day after.