Coronavirus
MyHeritage Donates 66,000 Swabs to Israel to Assist in the Battle Against Covid-19
The swabs were brought in from MyHeritage's supplier in North Carolina and the company estimates its donation to be worth about $10 million in lost revenues
To assist in the battle against the coronavirus (Covid-19) pandemic in Israel, genealogy company MyHeritage Ltd. has donated 66,000 swabs to Israel, CEO and founder Gilad Japhet said in an interview with Calcalist Monday. The swabs were brought in from North Carolina and arrived in Israel Monday, Japhet said.

Japhet said he got in touch with the salesperson who supplied MyHeritage's DNA partner lab Family Tree DNA with swabs. "He said that there was no way of getting them from China at this time, but that he had kept tens of thousands of them for us at his home in North Carolina as an emergency supply," Japhet said. "I told him this was that emergency and we needed them right away." Japhet than contacted Israel's Ministry of Health and it sent out trucks to pick the swabs up and put them on a plane headed to Israel.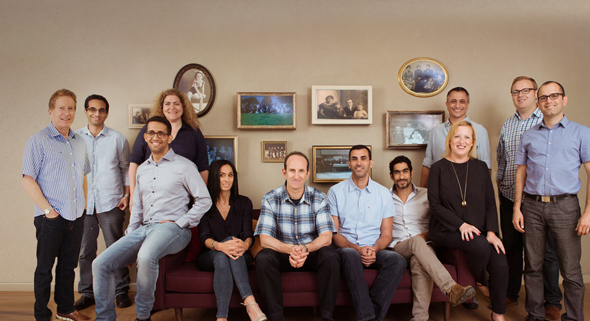 MyHeritage's team. Photo: MyHeritage

Japhet estimated the lost renevues incurred by the company's swabs donation at approximately $10 million.

According to Japhet, in people who are sick, oftentimes the concentration of the virus is very small so in order to test for it effectively, you need a special swab with a nano-metric head, which is the type of swab the company uses for its genetic testing kits.

Founded in 2003 and headquartered in central Israel, MyHeritage lets users create family trees by searching through historical documents such as census, immigration, marriage, and burial records. The company launched a genetic testing service that provides both DNA matching and ancestry and ethnicity estimates in 2016.