Coronavirus
JVP to Conduct Virtual Event Regarding Technology and Innovation to Fight Covid-19
Government officials, tech executives, and leading medical professionals from Israel, China, Italy, and the U.S. will attend the virtual event on Tuesday, March 24
In the midst of the (Coronavirus Covid-19) outbreak, Jerusalem Venture Partners (JVP), an internationally renowned venture capital fund, has initiated a global virtual event to explore how digital health can be fully leveraged to challenge the spread of the virus. The event, entitled The Corona Wakeup Call, will cover a wide array of geographical areas, connecting international experts, entrepreneurs, and technologies.

The first in a series of webinar sessions looking for startups and harnessing technology and innovation to help beat the spread of Covid-19 will take place on Tuesday, March 24 Israel. CTech readers will be able to join the live event and watch the live stream on our website.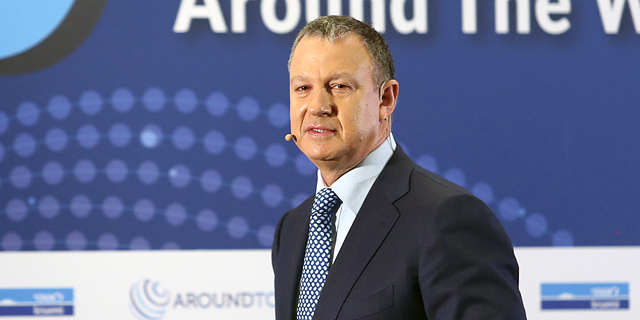 JVP's founder and CEO Erel Margalit. Photo: Orel Cohen

The virtual event will host government ministers, key American economic figures, and leading medical professionals from China and Israel. The discussion will address four main challenges currently at the heart of the debate around the required restructuring and adaptation of public health systems during times of the crisis, including developing quicker and more cost-effective diagnosis and prediction tools, advancing remote care mechanisms, promoting treatment and prevention, ad using data to provide a BI system in crisis.

JVP founder and executive chairman Erel Margalit will be joined by key policy and technology figures from Israel, China, Italy, the U.S. and around the world. Amongst the participants will be Italian Minister of Innovation Paola Pisano; Chairman of GSD Healthcare (GSDH) Kamal Ghribi, President and CEO of the New York City Economic Development Corporation James Patchett, Stanford University's Clinical Excellence Research Center's Nirav R. Shah, Chair of the Chinese Society for Clinical Endocrinologists Guang Ning, Eran Zahavy from Israel's Institute of Biological Research, CEO of Migal Research Center David Zigdon, Dorit Nitzan of the World Health Organization, and the heads of Shaarei Zedek and Sheba Tel Hashomer hospitals.