Coronavirus Won't Slow Down Check Point
In a Zoom call with employees, Check Point CEO Gil Shwed guaranteed that the company will still be handing out bonuses and pay raises on schedule
While many Israeli companies are reducing expenses and sending employees on unpaid leave, IT security powerhouse Check Point Software Technologies Ltd. seems unfazed by the coronavirus (Covid-19) crisis. On Monday, Check Point CEO Gil Shwed announced that the company would continue handing out bonuses and pay raises as usual.

In a Zoom conference call with the company's 2,400 employees, the content of which has been reviewed by Calcalist, Shwed said that the company will not be firing any employees and that it will continue with its recruitment plans for 2020, as well as hand out salary increases according to schedule.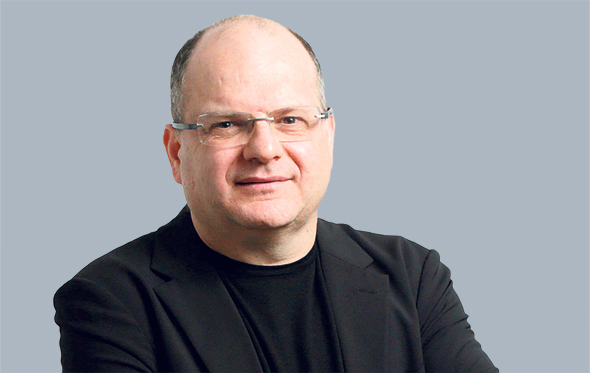 Check Point co-founder and CEO Gil Shwed. Photo: Amit Sha'al

We will continue to be a large and significant employer in spite of everything that is going on, Shwed said, adding that the company is in the process of recruiting 60 new employees this month.

This is a period during which the need for cybersecurity is being proven on a daily basis, with the world moving towards working remotely, Shwed said.

Shwed declined Calcalist's request to comment on the call, but a spokesperson for Check Point confirmed its content. Check Point ended 2019 with $3.95 billion in cash reserves, recording income of $1.99 billion and a profit of $825.7 million.