Israeli Startup Tries to Figure Out What Coronavirus Sounds Like
Israel's Ministry of Defense is testing technology developed by voice analyses startup Vocalis Health on confirmed coronavirus patients to see if it can detect a vocal coronavirus fingerprint to help with diagnosis
Is it possible to detect coronavirus (Covid-19) by the sound of a patient's voice?

Israel's Ministry of Defense is technology developed by voice analyses startup Vocalis Health on confirmed coronavirus (Covid-19) patients to see if the virus has a unique vocal fingerprint that can help with diagnosis, the company announced Tuesday.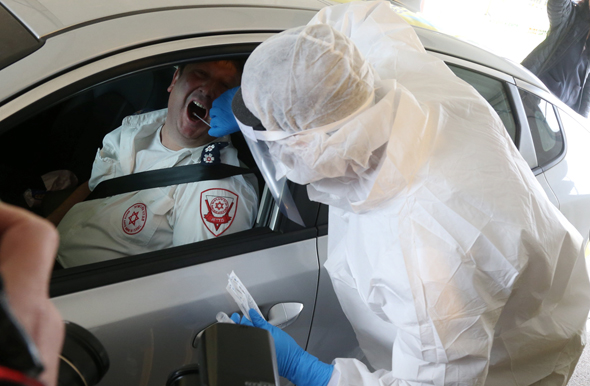 Coronavirus checkup in Tel Aviv. Photo: Shaul Golan

As part of the defense ministry's testing, confirmed coronavirus patients are asked to give voice samples that are compared to those of a control group from the general population. The testing is being conducted at several hospitals and throughout the country, with results expected in four-six weeks, according to the company's statement.

Founded in December 2019 as a result of a merger between two Israeli digital health startups—Beyond Verbal Communication Ltd. and Healthymize Ltd.—Vocalis Health develops artificial intelligence, machine learning-based voice analysis applications for the health sector. The company's technology help healthcare providers assess a person's health based on his or her voice and assist in the diagnosis of conditions that influence the vocal cords, such as heart and respiratory diseases and depression. The company has raised $9 million to date.