Venture Capital Firm Pitango Raises $250 Million Growth Fund
Pitango has invested in more than 250 companies to date and has $2.3 billion in assets under management
Israel-based Pitango Venture Capital has raised $250 million for a new growth fund, according to documents it submitted to the U.S. Securities and Exchange Commission (SEC) Thursday. This is Pitango's second growth fund, the first of which also stood at $250 million and was raised in 2015.

The partners leading the new fund include Isaac Hillel, Aaron Mankovski, and Idit Muallem. Pascal Cagni, the founding partner at C4 Ventures and a former vice president at Apple, will serve as venture partner.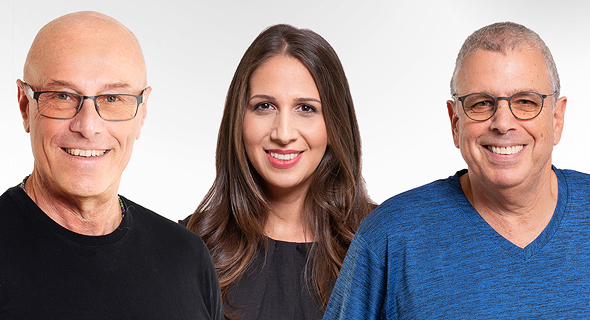 Isaac Hillel (left), Idit Muallem and Aaron Mankovski. Photo: Yoram Scherf

In response to Calcalist's request for comment, a company spokesperson said that even during this period of global turmoil, with a long-term view, it is possible to build leading growth companies in Israel. "Pitango continues to invest in all stages and in all areas even these days," the company said.

Founded in 1993 and based in Herzliya, a town in the Tel Aviv area, Pitango has more than $2.3 billion in assets under management. Pitango's more than 250 portfolio companies include ridesharing company Via Transportation Inc., location-based recommendation app Foursquare Labs Inc., and Nasdaq-listed cybersecurity firm ForeScout Technologies Inc.