Coronavirus
Billionaire Yuri Milner Donates $3 Million to Fight Coronavirus
The Russian-Israeli billionaire, through his foundation the Milner Foundation, has donated $3 million to three Israeli institutions currently working to beat the coronavirus pandemic
Russian-Israeli billionaire Yuri Milner, through his foundation the Milner Foundation, has donated a combined $3 million to three Israeli institutions currently working to beat the coronavirus (Covid-19) pandemic, the foundation announced Tuesday. The three institutions are Israel's emergency service Magen David Adom (MADA), Tel Aviv University's Sackler Faculty of Medicine and George S. Wise Faculty of Life Sciences, to support research efforts aimed at developing treatments for the virus, and Ichilov Hospital, to fund its intensive care unit.

"In the short term, this is a way to increase the intensive care unit's capabilities and reduce the load on the medical staff," Milner said in a statement.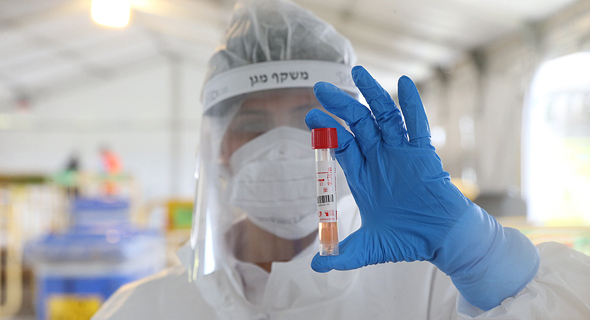 Coronavirus test in Tel Aviv. Photo: Shaul Golan
Milner made his initial fortune through Moscow-based internet company Netbridzh Services Ltd. (Netbridge), which he founded in 2000. The company later merged with what eventually became London-listed Mail.Ru Group OOO to become one of Russia's most popular online services. Through DST Global, Milner was an early investor in Facebook, Twitter, Airbnb, Spotify, Alibaba, and Xiaomi.