Pandemic Disruptions Lead Many Consumers to Buy Camping Supplies, Says Marketing Startup Yotpo
Yotpo analyzed the changing behaviors, priorities, and shopping trends of more than 2,000 consumers in the U.S., U.K., and Canada to see how Covid-19 impacted e-commerce
Since millions of people all over the world have been encouraged to self-isolate or stay home due to the coronavirus (Covid-19) pandemic, it is no surprise that traditional retail has been upended and e-commerce reigns supreme. So what exactly are consumers buying from their respective homes? Camping gear, it turns out, according to new data published Wednesday by marketing startup Yotpo Ltd.

Yotpo analyzed changing behaviors, priorities, and shopping trends by surveying more than 2,000 consumers in the U.S., U.K., and Canada in recent weeks. According to the survey, 43.2% of respondents plan to do more of their shopping online, and 31.7% are shifting to exclusively shopping online rather than shopping in brick and mortar stores.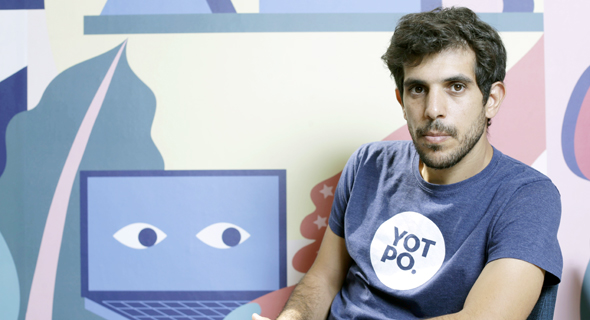 Yotpo co-founder Omri Cohen. Photo: Amit Sha'al

Nearly 80% of shoppers said they were purchasing food products online, while only 43% were buying health and wellness products and 35% bought their cleaning supplies in that manner. Approximately 31% of participating consumers bought camping gear, beer, and liquor online. The same number of participants bought toilet paper online.

If the pandemic disruption continues, 51% of consumers say they plan to cook more often, yet only 46% have been purchasing non-perishable items such as canned goods, beans, and rice.

Founded in 2011 in Tel Aviv and now headquartered in New York with additional offices in Boston, Sofia, and London, Yotpo develops a platform that helps online retailers manage and respond to user-generated feedback and other online content at scale. The company has raised $101 million to date, according to Pitchbook data.