BiblioTech
CTech's Book Review: We Are All Haunted by Failure, We Should Give Up Only When Dead
Citi Israel CEO and head of Markets Neil Corney on Sir Alex Ferguson and Sir Michael Moritz's "Leading"
Neil Corney is the CEO and the head of marketing of Citigroup. This is his pick for the best technology book he has read recently.

Title: Leading: Learning from Life and My Years at Manchester United

Authors: Sir Alex Ferguson and Sir Michael Moritz

Format: book

Where: on a plane, during a vacation, and at home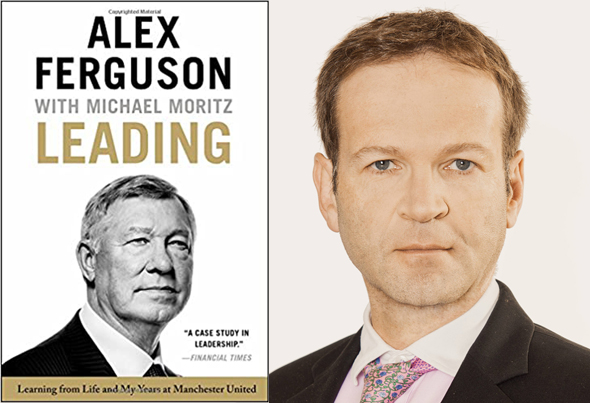 Left: Learning from Life and My Years at Manchester United. Right: Neil Corney. Photo: PR

One-liner: we are all haunted by failure, and we should give up when we are dead.

Description: Sir Alex argues that leaders should always inspire and motivate people. He stresses the importance of small gestures, for example saying "well done." Motivation can be the thin line that separates failure from success. Sir Alex demonstrated how he would deal with different soccer players based on their emotions, background, and experiences.

Summary: Ferguson believes that criticism and washing your "dirty laundry" should always be done behind closed doors. The same logic applies to organizations, which should also keep problems enclosed within, rather than making them public knowledge. Sir Alex also touches upon the subject of failure.

Bottom line: a leader who has control is different from a leader who craves power.

What I've learned:

The book explains that great leaders are those who take bold risks, think the unthinkable, and do not run away from responsibility or controversy.

A perfect leader is unafraid to delegate and refrains from micro-management. During a conversation, the leader does not dominate, and they make important decisions carefully. A leader should also refrain from becoming involved with minor irritations.

A great leader focuses on the achievements of the organization rather than on personal glory or fame. A leader should watch and listen more, be tough, and aim for respect rather than being universally loved.

As someone who is passionate about sports, soccer, and Manchester United in particular, I have always believed in the parallels between sports and business. At Citi, we used this book as the basis for our educational program. The program combines the principles of education and hard work through playing soccer.