Location Analytics Startup Anagog Raises $10 Million
Anagog develops technology that collects real-time data from smartphone sensor signals and analyzes it to gain insights and make predictions about consumer preferences
Anagog Ltd., an Israeli startup developing location analytics technology, has raised a $10 million funding round, the company announced Tuesday. The round was led by IN Venture, the Israeli venture capital arm of Tokyo-listed Sumitomo Corp., with participation from MizMaa Ventures and Frankfurt-listed automotive parts manufacturer Continental AG.

Founded in 2010 and based in Tel Aviv, Anagog develops technology that collects real-time data from smartphone sensor signals and analyzes it to gain insights and make predictions about consumer preferences according to users' mobility status, location, and behavior. Anagog's technology is implemented in more than 20 million smartphones globally, through 100 mobile services in different domains, according to company statements.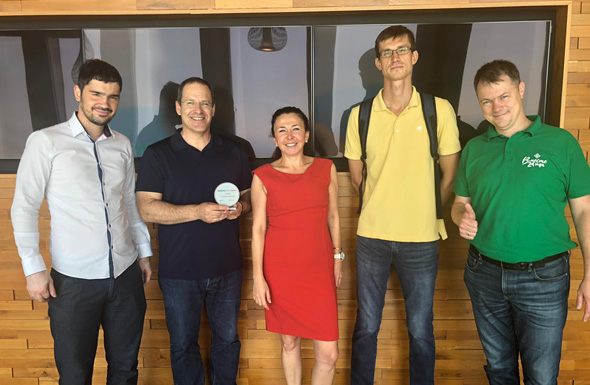 Anagog's team. Photo: Avichai Cohen

The company intends to use the funds to grow its research and development team.