Do You Have What It Takes to Be a Zoom Adviser?
The Covid-19 pandemic has given rise to a new service. The director of the career center at Israel's Interdisciplinary Center in Herzliya thinks Zoom experts will find a permanent position in post-coronavirus organizations
Albert Einstein said that "in the midst of every crisis, lies great opportunity." Surely, even his brilliant mind could not have predicted the rise of careers such as Zoom adviser from the economic devastation of the coronavirus pandemic.

Quick to adapt freelancers are now offering Covid-19-proof services on online gig marketplace Fiverr Int. Ltd. Many of these new services focus on the popular video communication platform operated by Zoom Video Communications Inc. A quick search through Fiverr brings up numerous results for people offering their services as Zoom coaches, webinar tutors, and video communication guides.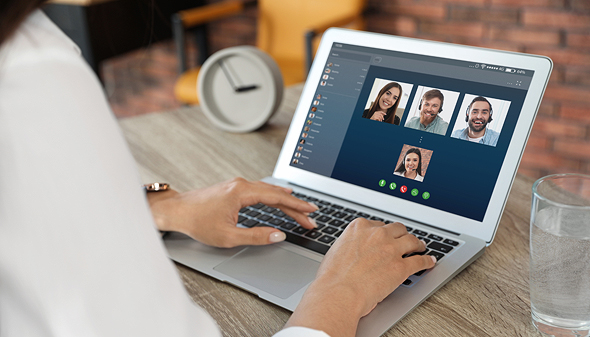 Video call (illustration). Photo: Shutterstock

"The new situation has created new needs and roles in organizations," Karin Kaufman, director of the career center at Israel's Interdisciplinary Center in Herzliya (IDC), told Calcalist. The role of Zoon adviser, she said, could become a permanent position in future organizations.

According to Kaufman, Zoom advisers work with people who need to communicate with different audiences, for example, people who need to learn how to make a sales pitch or present an entire course remotely after previously only doing so face to face.

"There are a lot of issues and complexities that most of us are unaware of in Zoom, like using Zoom Rooms (Zoom Rooms are physical setups for using Zoom meetings), improving interaction, and using presentations and videos effectively. Even for someone who works a lot with Zoom, it becomes a lot more complicated when you need to give a lecture to dozens of people," Kaufman said.