OrthoPediatrics Acquires ApiFix For $67 Million
ApiFix develops a minimally invasive, deformity correction system for the treatment of progressive adolescent idiopathic scoliosis
Nasdaq-listed OrthoPediatrics Corp. has acquired Israeli medical device startup ApiFix Ltd., the former announced Wednesday in a filing to the U.S. Securities and Exchange Commission (SEC). The company paid a combined sum of $67 million, a spokesperson for Singapore-listed venture firm Trendlines Group Ltd., which held a stake of nearly 20% in ApiFix, told Calcalist Thursday.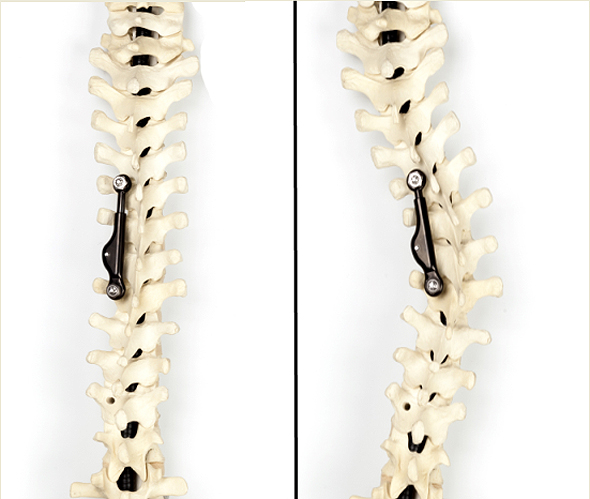 Idiopathic scoliosis. Photo: ApiFix
Founded in 2011, ApiFix develops a minimally invasive, deformity correction system for the treatment of progressive adolescent idiopathic scoliosis (AIS). ApiFix's Israel-based team will join OrthoPediatrics in its entirety. Prior to the acquisition, the company had raised $5.85 million, according to Pitchbook data.