Enterprise Bot Startup Kryon Raises New Round, Continues to Lay Off Employees
Despite securing new funding, the company recently let several dozens of its 160 employees go because of the coronavirus pandemic
Tel Aviv-based enterprise software company Kryon Systems Ltd. has raised approximately $15 million from undisclosed investors, according to one person familiar with the matter who spoke to Calcalist on condition of anonymity. Despite the new funding round, the company recently let go of several dozens of its 160 employees because of the coronavirus (Covid-19) pandemic, that person said.

In response to Calcalist's request for comment, a Kryon company spokesperson said that "in 2019, Kryon doubled its workforce in corporate offices in the U.S., Singapore, London, Amsterdam, Frankfurt, and Israel. The coronavirus crisis obliged us to prioritize essential projects. As part of the restructuring, we laid off about 20 to 30 employees. We estimate that, in late 2020, we will hire more people than we laid off."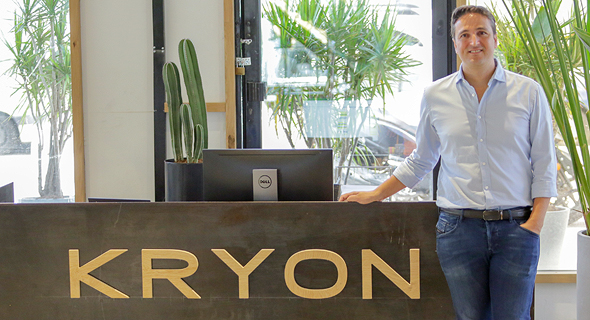 Kryon Ceo Harel Tayeb Photo: Shay Shabiro

Last month, Calcalist reported that Kryon developed an automated system for Israeli health maintenance organization (HMO) Maccabi Healthcare Services, which enables the HMO to process coronavirus (Covid-19) patient data quickly and share it with Israel's Ministry of Health.

Founded in 2008, Kryon develops virtual agents, or bots, used to automate organizational processes such as paperwork and the filing of insurance claims. Kryon lists Microsoft, AT&T, HP, and Israeli defense contractor Elbit Systems Ltd. among its clients.