Coronavirus
Five Video Games Israeli Gamers Play While Under Quarantine
Call of Duty is up by 600% In March, League of Legends sees unprecedented growth and Counter-Strike takes back center stage
For weeks most of us have been shuttered inside our houses for fear of the potentially deadly coronavirus (Covid-19). For many, self-isolation has served an opportunity to return to old hobbies, among them video games. It is already clear that gaming is on the rise, with many former gamers returning to their old, familiar consoles.
The spread of Covid-19 has harmed nearly every sector in the economy, but gaming is one of few sectors that are profiting significantly. According to Israeli gaming company Overwolf Ltd., the global gaming industry has seen an uptick of more than 50% in average game time, user numbers, and downloads. Overwolf's PC gaming figures for February and March, which the company recently shared with Calcalist, show a significant increase from one month to the next.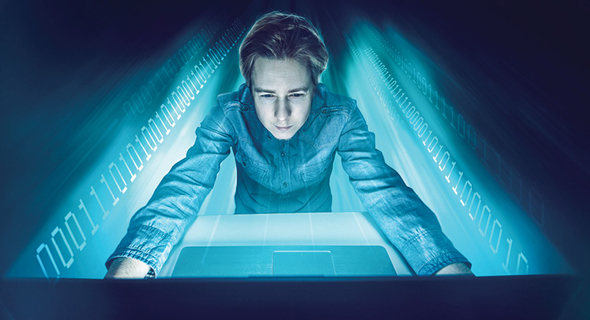 Illustrative image of a gamer at play. Photo: Shutterstock

Below are the most popular video games played by quarantining Israelis, according to Overwolf's data.

League of Legends

At the top of the list stands League of Legends. The 2009 game saw a 42% increase in the number of active players, which helped it maintain its pre-coronavirus position as Israel's most popular game.

The game is based on a pretty simple concept: Two groups of five players battle each other in order to destroy the rival team's base. The game map is divided into three paths and a jungle, with each territory manned by a hero or two from each team. There are a total of 140 unique heroes available for purchase, each with a different skill set and back story.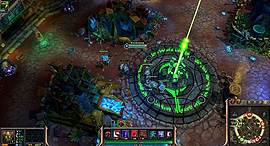 League Of Legends gameplay

What makes this game stand out for Israeli players? Honestly, it is simply a tough and challenging game. A person could play it for months without reaching the highest echelons of the gameplay. Its difficulty makes it addictive, so much so that even after being out for more than a decade it remains a global sensation.

Counter-Strike

Close on its heels is the classic Counter-Strike: Global Offensive, which also saw a near 40% rise in demand. For those who are unfamiliar with the game, Counter-Strike is a first-person shooter that was released at the start of the century.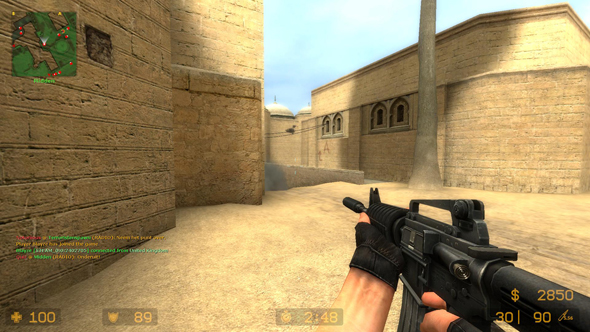 Counter Strike

It may not boast fancy graphics or an elaborate plot but it is a simple and fun game that allows you to have a shootout with your online friends. Since it is an older game that takes up very little hard drive space, it is available for download on nearly any personal computer. This writer dares to speculate that the age of the average player these days is over 40.

Minecraft

Minecraft's popularity could have been easily predicted. The successful game saw an incredible 80% jump in popularity compared to February. The breakaway hit does not cease to reinvent itself. These days of isolation offer the perfect conditions for Minecraft-style games to flourish. These are games in which gamers can lose themselves for hours. The game, which started off as an indie project, was sold to Microsoft in 2014 and added it to the tech giant's X-Box game store. What do you do in it? You mine things, you craft things, and you destroy things, all with the help of your friends in cyberspace.
Minecraft

Call of Duty: Warzone

The timing of this game is perfect. It hit the market a month before the virus entered our lives. Call of Duty: Warzone was initially pegged as an add-on to the popular Activision game Call of Duty, but ended up being released as a standalone game free and available for all consoles and PC gamers to enjoy.

Similarly to the gameplay of its competitor Fortnite, in Call of Duty: Warzone, the player, alongside 150 online participants from around the world, fight it out in a graphically impressive simulated battlefield in groups or as individuals.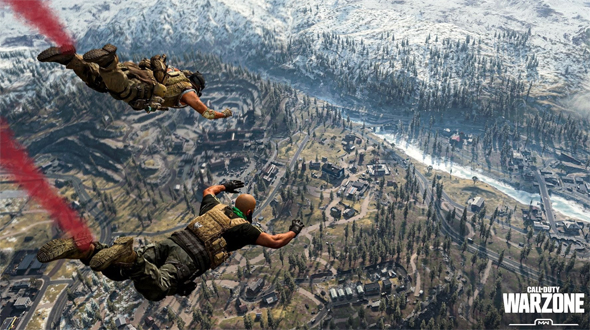 Call of Duty: Warzone. Photo: PlayStation Gameplay

The game is cataloged under the title Call of Duty Modern Warfare, which was released back in September, and through which players get access to the free game. As a result, Call of Duty Modern Warfare saw a jump on Overwolf's list of popular games from 19th place to fourth with a breathtaking 600% spike in popularity.

Rainbow Six: Siege

Closing out the list is Rainbow Six: Siege, which saw a 40% increase in demand. Like Counter-Strike and Call of Duty, This is a first person shooter. All you have to do is select an avatar out of the 20 available elite-forces soldiers, each with their own skills and abilities. When it was released in 2015, the game set the bar for shooter games, offering new modes like bomb disposal, hostage rescue and tons of new gadgets such as robots capable of crossing under in-game barricades.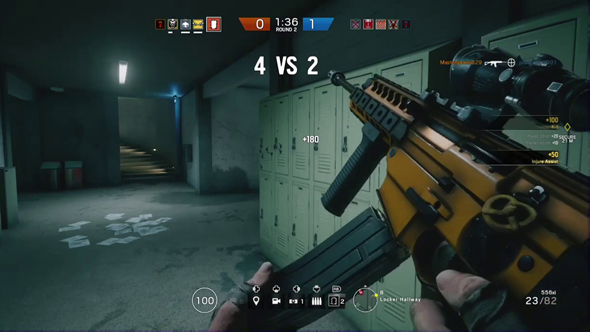 RainbowSix: Siege

Gill Tov-Ly, vice president of growth at Overwolf, talked to Calcalist about the unprecedented growth the gaming industry has recorded.

"The endless hours at home are apparently driving people back to the classic games of old," Tov-Ly said. "The free time allows game lovers to play far more often than they normaly do, and we see it playing out in all the relevant criteria: from gameplay session times to the number of players," he said."In the past we may have seen spikes during weekends, but now it looks like a neverending weekend."