Israeli Council for Higher Education Sets Up $4 Million KillCorona Grant Fund
The new fund will support 30 projects researching methods to stop the spread of Covid-19, offering up to $200,000 each
The Israeli Council for Higher Education announced Sunday that it has set up a NIS 14 million NIS (around $4 million) grant fund to help in the fight coronavirus (Covid-19).

The program, aptly named KillCorona, is set to fund some 30 projects researching methods to stop the spread of Covid-19, each receiving between NIS 180,000 (approximately $50,000) and NIS 720,000 (approximately $200,000). The grant period will be between six months and a year and can be extended to up to 24 months, on a case by case basis.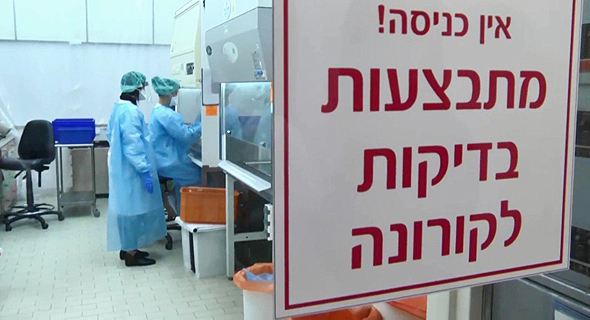 Coronavirus tests at Sheba Medical Center in Israel. Photo: Amit Huber

The deadline for registration is Tuesday, April 7, with the final submission deadline being April 21.

The council will provide half of the funding, with philanthropic foundations, including Yad Hanadiv, the Klarman Family Foundation, the Russell Berrie Foundation, and the Wolfson Family Charitable Trust putting up the rest.

Among the fields of research the council is looking for are the development of new methods for monitoring the spread of the virus; the identification of the immunological characteristics of Covid-19; the development of an active or passive vaccine against the virus; and epidemiological research with implications on public health policy.