Coronavirus
Tech Industry Leaders Call Out Israel's "Chaotic" Handling of Covid-19 Procurement Crisis
Lemonade's Shai Wininger and Appsflyer's Oren Kaniel accuse the Israeli Health Ministry sidelining the import of necessary medical supplies
Israeli tech leaders are fuming at what they describe as the government's mishandling of the coronavirus (Covid-19) crisis. Several tech leaders who have contributed their time and networks to help the fight against coronavirus, mostly in the import of protective equipment and testing kits, now claim that the Health Ministry has failed to adjust to crisis mode. The ministry must adjust purchase and operation methods at this time when countries battle over limited resources.

In a blunt post to his Facebook page Friday, Shai Wininger, co-founder of online insurance company Lemonade Inc., criticized Israel's Defense and Health Ministries, saying that their "purchase departments are operating chaotically, spinning their wheels, while making no headway. While other countries are buying up emergency equipment, here we are haggling over nickels and dimes."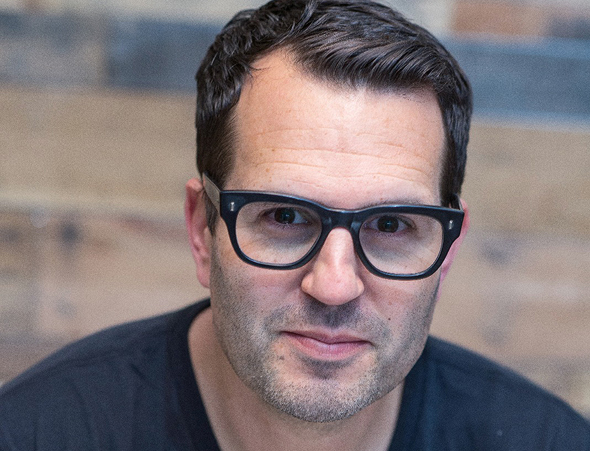 Shai Wininger. Photo: PR

Wininger recently announced that he was abandoning his activities at Lemonade in order to try and aid the state in battling the coronavirus outbreak, placing special focus on procuring medical equipment.

Oren Kaniel, CEO and co-founder of marketing analytics company AppsFlyer Ltd., also posted a furious post last week addressed to Moshe Bar-Siman-Tov, director-general of the Israeli health ministry. "For several weeks we have been trying to import tens of thousands of kits to test for coronavirus antibodies," Kaniel wrote. "The tests can indicate whether people have been infected and now immune. It is the same kits that are being used in China. Results are provided within 30 minutes that can relieve people from quarantine. Many citizens are stuck at home because there are no testing kits available. Why wont your ministry allow us to import the kits?"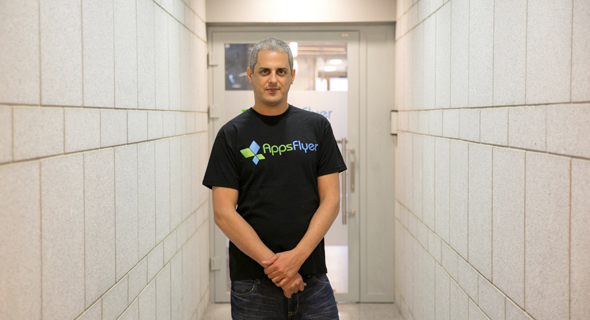 AppsFlyer CEO Oren Kaniel Photo: Courtesy of AppsFlyer

Speaking to Calcalist on Monday, Wininger said that the frustration was mostly aimed at the bureaucracy. "Power struggles are emerging," Whiniger said. "The health ministry is being run by clerks in a centralized manner that is simply unfit for the modern age. The defense ministry is adept at managing crises, but perhaps not necessarily at purchasing medical equipment. The finance ministry meanwhile is trying to pinch their pennies. We have an impossible triangle with each side pulling in a different direction," he said, adding that "It is important to note that there are amazing, dedicated and good-willed people in the field trying to help, but they are being blocked by the system."

Both Wininger and Kaniel have business ties in China. In a Monday interview, Kaniel told Calcalist about his attempts to import the serological test kits."We have a Chinese team of 70 peolpe that I've been in talks with since January. I asked them to find me a test kit manufacturer. We put aside tens of thousands of inexpensive kits and are trying to ship them over, but it has not been easy. Soon the Chinese authorities will block exports of such products and announce they are keeping them for their own people."

"We need to wake up. The world is in the midst of a purchasing war. Everyone is chasing after a limited supply of medical equipment in China and other countries," Wininger said. "When you are at war, you must act quickly, cleverly, decisively and aggressively. In order to succeed in procuring the equipment that everyone is after, you need teams on the ground, in China, circulating among the various factories and able to pay, in cash, and outbid other countries. We need a fleet of cargo planes waiting on runways to bring the equipment here, he said. "What is actually going on is that you have a team of clerks sitting behind desks in Israel and arguing over prices to save a few pennies, offering no more than 20% down payments, raising difficulties by demanding the filing of endless forms, requiring the approval of seven different officials which takes days and then express surprise when other countries snatch up the deals from under our noses. The U.S., European countries, and Gulf states are spending billions in cash using guerilla tactics. They don't wait for anything. They arrive with suitcases full of money and load their purchases onto trucks immediately."

Recently, Wininger said, he attempted to help procure one of the hottest commodities out there: surgical gloves. "Israel needs more than 100 million gloves," he said. "We were able, through a group of entrepreneurs who work with me, tirelessly and on a volunteer basis, to use our contacts to negotiate significant agreements ensuring the purchase of 80% of Israel's required supply of gloves for the next year. That was five days ago. Since then, half of the supply was bought up by others, while we are stuck in one of the purchase approval stages: a doctor's approval, the health ministry's approval, defense ministry approval, finance ministry approval, and finally: the approval of (hospital services company) Sarel, which will probably never come because they have their own agenda. The entire system is paralyzed due to bureaucracy, lack of central management by someone familiar with modern practices and the prevailing fear of an investigation committee that is sure to be appointed to look into the failures," Wininger said. "I have been in contact with various hospital administrators as well as doctors and nurses who are begging for protective equipment. Doctors are purchasing protective gear independently because the hospitals are refusing to supply them. If we are able to protect a doctor who treats dozens of people a day and thousands a month, the impact is exponential."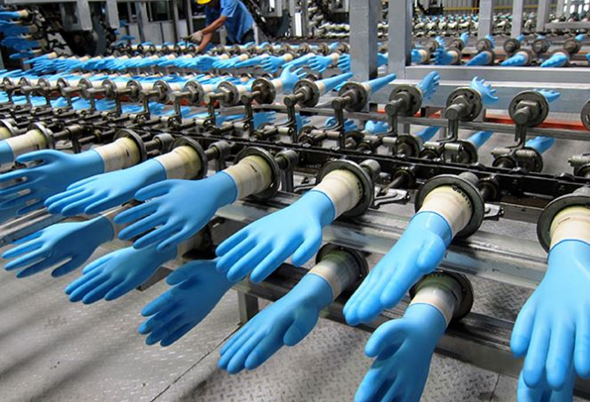 Medical gloves factory in Malaysia. Photo: Reuters

Another senior businessman who is also involved in procurement efforts but asked to remain anonymous, told Calcalist he sees things a bit differently than Wininger and Kaniel. "The health ministry is unprepared to cope with emergencies. The only body capable of meeting this type of challenge is the defense ministry, which is currently running operations with professional guidance by the health ministry, and the process is running far better," he said. "When we got started there was a big mess since the health ministry people didn't know how to work at the pace and intensity needed and since the purchase people were monitoring every cent and afraid of an investigative committee. Management was unsynchronized and haphazard with each agency operating independently resulting in total chaos."

"When we got started," that person said, "we operated opposite each agency individually, mapping out needs and attempting to find new suppliers. We tried to ascertain which of the manufacturers was lying and which was telling the truth, a difficult task when working at a fast pace, because the market was flooded with cheats and would-be middlemen. Last week, for example, there were eight deals to purchase N95 face masks that fell through because the suppliers lied about having access to them. Even if you are able to find a relevant supplier the procurement process is very long and convoluted at a time when what is needed is a rapid and aggressive process, in which you are willing to put up 100% of the money upfront, since the competition is so stiff. The standard procurement agencies simply don't know how to cope in such a market. These are huge challenges and even though I'm furious at the system, you must be aware of the vast complications."

Calcalist spoke this week with several senior health ministry officials who said, on condition of anonymity, that they were aware of the challenges the existing system poses, but stressed that they were able to import enough medical equipment to meet most of the current demand. The officials added that soon all production of necessary medical equipment will be relocated to Israel.

Responding to Calcalist's request for a comment, a spokesperson for the health ministry said: "The Ministry of Health receives hundreds of requests. We listen to everybody, conduct public discussions and recommend the appropriate policy to the government. We do it all by coordinating with other agencies including the Mossad, the Ministry of Defense, The Israel Defense Forces, The Internal Security Agency, the Israel Police and various health sector agencies.