Intel to Sell a Division That Employs Hundreds of Israeli Workers
MaxLinear is set to acquire Intel's home gateway platform division assets in a transaction valued at $150 million
American tech firm MaxLinear Inc. has agreed to acquire Intel's home gateway platform division, which produces computer chips used in smart home technologies and Internet of Things (IoT) products, in a deal valued at $150 million, the companies announced Monday.
According to reports by Bloomberg from November 2019, the division employs around 1,000 workers around the world, of which about 300 are in Israel. It is estimated that most of the company's local employees will receive an offer to join the acquiring company. In the statement, MaxLinear's CEO Kishore Seendripu said he was happy to bring aboard Intel's developers.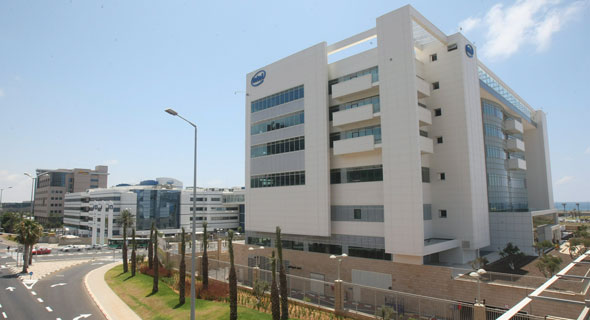 Intel office buildin in Israel. Photo: Elad Gershgoren

"We are excited to welcome a world class engineering team with best in class technology competency," Seendripu said in the statement, adding that the deal will greatly expand MaxLinear's System on Chip (SoC) product capabilities, software expertise, and networking competencies.

News of Intel's intention to sell this division emerged in November last year when the company's CEO said it intends to sell non-essential activities.

Intel's smart home division produces chips that provide wireless connectivity to home routers and manage information traffic for users.

"Intel and MaxLinear have a strong track record of collaboration to deliver gateway platforms for the home, and I'm confident this will be a seamless transition for our mutual customers and employees," said Weng Kuan Tan, general manager of Intel's Home Gateway Platform Division.