Interview
Xenophobia Thrives During Pandemics, Says Founder of Haredi Supermarket Chain
Aryeh Boim, founder of Israeli heavy discount supermarket chain Osher Ad, which caters to the ultra-Orthodox Jewish community, believes the dangers of Covid-19 are beyond medical
Pandemics come hand in hand with xenophobia, according to Aryeh Boim, founder of Israeli heavy discount supermarket chain Osher Ad, which caters to the ultra-Orthodox (Haredi) Jewish community throughout Israel and in two locations in the U.S.

In Israel, the Haredi community is currently under fire as the coronavirus (Covid-19) pandemic swept through it, quickly making predominantly Haredi towns a hub for the virus. Haredi Tel Aviv suburb Bnei Brak, for example, had, as of Saturday, the second largest number of diagnosed patients in the country, 1,061, compared to 1,132 in Jerusalem, which is almost five times its size in terms of population.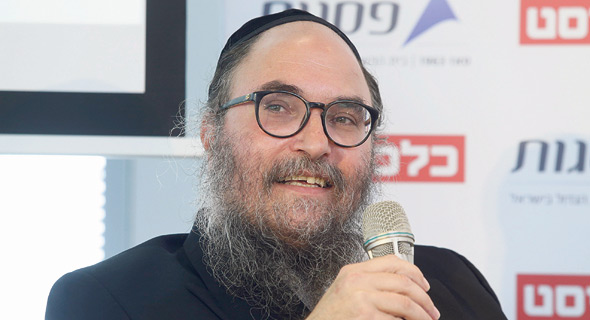 Aryeh Boim. Photo: Amit Sha'al

The Haredi community was slow to adopt government lockdown regulations due in part to distrust of authority, less exposure to mass media and online publications, and adherence to religious code requiring gatherings for prayer and study. Last week, Israel's Minister of Health Yaakov Litzman, a follower of the Haredi Ger Hasidic dynasty, was diagnosed with coronavirus and sent to quarantine along with other top government officials. Israeli media reported that prior to his diagnosis, Litzman had violated the orders of his own ministry, attending public prayer sessions and potentially infecting dozens.

Over the past week, however, as the number of cases in the community rose and it became apparent that it was at high risk of infection, most Haredi religious authorities in Israel issued strict guidelines to limit the spread of the virus. Late last week, the Israeli government decided to impose a curfew on Bnei Brak, heavily limiting movement between the town and the rest of the country.

While many blame the high infection rates among Haredim on negligence or contempt towards non-religious guidelines, Boim, himself a member of the Haredi community, offers different explanations. When you have nine or 10 children running around the house, no matter how much you may want to remain in quarantine, the only place you can be alone in is the bathroom, he told Calcalist in a recent interview.

Bnei Brak is very crowded and that is the number one difference that makes the pandemic spread so quickly there, Boim said. Every community has a few anarchists and they get a lot more attention than their actual part in the population. When it comes to Haredim, he said, people are quick to generalize. In the end, he said, everyone is afraid for their lives and Haredim are no different, he added.

Another point Boim emphasized is that information and communication with the outside world is always in delay among this community, in which televisions, internet connection, and smartphones are mostly forbidden on religious grounds. "It takes longer for information to seep through this way," he said.

Osher Ad operates 18 mega-stores in Israel and, like all other retailers in the country, is currently dealing with unprecedented demand for food and supplies and regulations that change daily. Boim also has a second front in the U.S., where his company operates two stores under the brand Bingo, one of which in Haredi Brooklyn neighborhood Borough Park, which is among the areas struck the hardest by Covid-19 in the U.S. Boim spent much of his childhood in Borough Park, between the ages of nine and 16, and some of his brothers and sisters still live there, so he keeps himself up to speed on the situation in the neighborhood.

Boim said his relatives in Borough Park are self-secluding to the verge of insanity. The biggest difference, he said, is in the two countries' healthcare systems. In the U.S., unlike in Israel, he explained, deciding to go to the doctor means you have to put down $3,000. "This makes you appreciate Israel's healthcare system," he added.

Most of the deceased in Borough Park are elderly but some are younger, Boim said. When you have 18 funerals coming out of the same place, that illustrates the situation, he said. Boim said he has seen pictures of synagogues with dead bodies, wrapped in taliths and put on the floor and benches because funeral homes have no room for them.

The situation in the U.S., the existential fear people are experiencing there, is far more dire than it is in Israel, Boim said. When you have dozens of deaths in one neighborhood in one night, you cannot really blab on about whether shipments arrived on time, he said. "I am worried about my partners' health, about my employees' health and their survival," he said. "Having a professional talk about the business during these times just feels out of place, ridiculous, even. I cannot ask them how much they sold, what the profit looks like, or how many customers we had, I can only say 'take care, do not take any risks,' the dominant feeling is dread."

The first time Boim realized Covid-19 constituted an immediate threat to his employees was when he found out, through the epidemiological investigations released by Israel's Ministry of Health, that a woman who was later diagnosed visited an Osher Ad store in Jerusalem. Two other confirmed patients were later revealed to have visited the store. All three of them recently returned from abroad, Boim said, adding the few details released by the ministry drove him to find his inner Sherlock Holmes.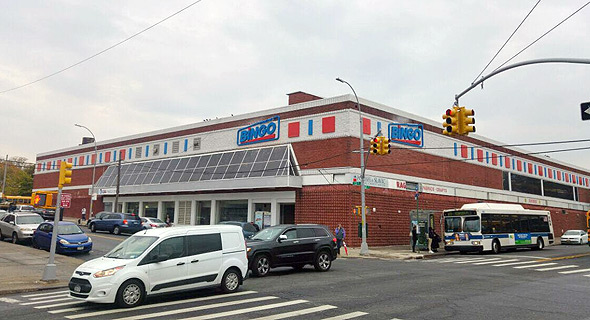 Osher Ad supermarket branch in Brooklyn, New York. Photo: Osher Ad

"They did not release the names or any identifying information so I did my own investigation, according to the routes that were released," Boim said. "Someone that eats at a kosher restaurant or prays at a synagogue in the neighborhood, all you have to do is go there and you will find someone who knows who they are."

Boim said he asked the infected customers he identified for their receipt or the last four digits of their credit card numbers in order to find out when exactly they were in the store. "Every one of them cooperated and they even sent us pictures they took and could help," he said.

Every inch of Osher Ad stores is videotaped, Boim explained, so having the right timestamps meant it was easy to track where the customer went in the store, where they stopped to make a phone call, where they scratched their nose or talked to one of the employees. "What we were interested in was any interaction that lasted over a minute," he said. "Customers do not tend to interact much in the store, but once we saw which cashier serviced them, we could send her and anyone that was with her home to quarantine."

Even though supermarkets remain open, many customers have turned to online shopping, hoping to avoid crowds at stores. Appealing mostly to Haredi clientele, who typically have no internet connection, Osher Ad has no foothold in the e-commerce field. According to Boim, at these turbulent times, this may actually be an advantage. None of the supermarket chains that operate an online shopping service can answer even half of the demand, it is a bottleneck and no one can be prepared for this scenario, he said. The situation is that a lot of people are not getting the deliveries they ordered, there are huge delays, and deliveries that do arrive are inaccurate at best, he said.

According to Boim, online deliveries are nothing but a headache for supermarket chains. Order assembly is a profession in itself, he said, and it is disproportionately attention-consuming. During more normal times, online sales account for maybe 15% of supermarket revenue, he said, but attention-wise, they take up 40% of the available resources. Online sales would just be another battlefield that would come at the expense of dealing with the massive managerial challenges the coronavirus crisis brings every minute, Boim said.

Among those challenges is the unclarity of some of the health ministry's regulations. "I tell my store managers to follow the regulations and make sure there are no more than four customers per cash register inside, but then we have a 1 kilometer-long line outside the store," he said. "Then, an inspector walks by and, dreading the crowd outside, tells the manager to let more customers in," he added. It is all done in good faith, people are truly concerned, he said, but every situation requires discretion to solve issues as they arise.

Boim said he has had to put many of his employees on leave because they had to go into quarantine and this presents another major challenge as the stores constantly need new working hands. According to Boim, one saving grace is the use of an instant checkout app developed by Israeli startup Supersmart Ltd.

Instead of having a customer stand for 10-15 minutes at checkout, they pay through the app and are on their way in about a minute, Boim said. According to Boim, transactions through the app account for 40% of Osher Ad's sales.

One thing the coronavirus seems to have brought to the brink of extinction is pre-holiday sales. With Passover, one of the two major Jewish holidays, around the corner, consumers are used to being bombarded with special offers enticing them to choose a particular chain for their holiday shopping spree. Nobody has the energy to deal with that, Boim said, normally chains compete against one another but they are all in survival mode now. "Our focus is first and foremost to have stock to sell, you are not going to negotiate prices now."

It may seem like this is a good time for supermarkets as people are stocking up on supplies, but Boim believes any abnormality is bad for business. "If sales went up, expenses did the same," he said. Among the new expenses directly related to the crisis Boim names disposable gloves for employees and customers, hand sanitizers throughout the store, employees whose sole purpose is to direct customers, and plastic barriers between shoppers and cashiers.

According to Boim, the fact that food retailers are not suffering heavy losses right now does not mean they are immune. If the financial situation in Israel deteriorates, sooner or later, it will affect supermarkets as well, he said.

"The apocalypse can also be a financial one," Boim said. "How long can a retailer remain open when no one has money to buy their goods? It breaks my heart to see shops shutting down and not just out of empathy, I am worried about the economy going down."

Boim has been working from home for two weeks, like anyone who can, he said. Tech workers are less affected by the transition to remote work, but Israel also has thousands of small businesses that will not survive, he said. "Israel is like one giant household, with income and expenses, and it seems we are headed towards a massive overdraft."