Digital Intelligence Company Cellebrite Prepares for Widespread Cutbacks
The company also intends to cut the salaries of employees company-wide by 10%, and reduce the salaries of executives and board members by 20-30%
Israel-based digital intelligence company Cellebrite Mobile Synchronization Ltd. intends to send 70 of its employees on furlough, according to two people familiar with the matter who spoke to Calcalist on condition of anonymity. Cellebrite currently employs a team of 700 people, 500 of whom work at the company's research and development center outside Tel Aviv.

The company also intends to cut the salaries of employees company-wide by 10%, and reduce the salaries of executives and board members by 20-30%, those people said. Cellebrite has also frozen its hiring process, and will not be giving out its annual bonuses this year.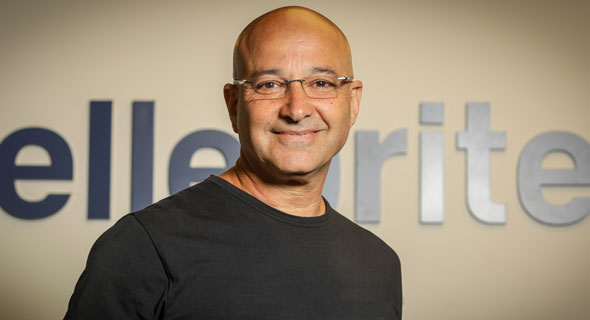 Cellebrite CEO Yossi Carmil. Photo: Shlomi Yosef

In response to Calcalist's request for comment, a Cellebrite corporate spokesperson said that "like most companies in the industry, we are in a different situation and in a different year than we originally planned. Given the circumstances, it is difficult to predict what the short and medium-term reality will be. Therefore, the company is exploring several options and will update its employees when deciding what is the right course of action."

Founded in 1999 and based in Israeli central town Petah Tikva, Cellebrite specializes in mobile forensics. Its technology is used for mobile data extraction by law enforcement, intelligence agencies, military entities, law firms, and security firms. In June, Calcalist reported that mobile data and entertainment company Sun Corporation has sold a 25% stake in Cellebrite to Tel Aviv-based Israel Growth Partners (IGP) Ltd. for $110 million.