Viola Slashed Value of its Startup, Bringg, Shortly Before Closing Investment
The overall value of the on-demand delivery company was significantly reduced by the VC as a condition to complete the deal which raised $30 million in a series D funding
Just last week Tel Aviv-based on-demand delivery startup Bringg Delivery Technologies Ltd. announced it had raised $30 million in a series D funding round despite the coronavirus (Covid-19) crisis.

However, a source told Calcalist on Monday, on condition of anonymity, that Viola Growth had insisted a short time before the completion of the round to significantly reduce the overall value of the company as a condition to wrap up the deal.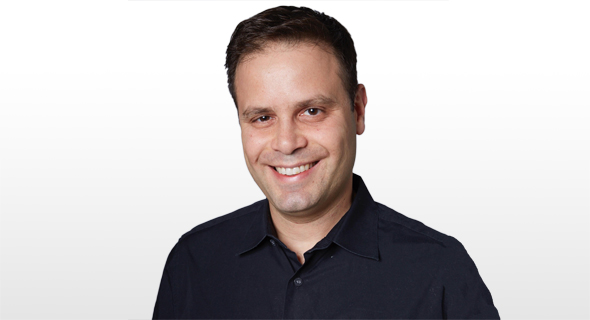 Bringg CEO Guy Bloch. Photo: PR

The source said Bringg accepted the new terms, with the funding round coming at an important time for the company due to the coronavirus pandemic.

"We don't discuss the financial details of the deals we lead. Bringg is an excellent company and we are happy to have been able to lead the round, especially in a time like this," Viola Growth told Calcalist.

Bringg would not comment on the matter.

The round was led by Viola Growth with participation from existing investors GLP Capital Partners, the global venture arm of German conglomerate Siemens AG Next47 GmbH, the multinational software company Salesforce.com Inc., and O.G. Tech Ventures.

In a blog post on the Viola website, partner Eran Westman explained some of the thinking behind investing during a pandemic. "We're now forced to re-examine our investment through the lens of Covid-19, and analyze the company's performance before, during, and after the

crisis," he wrote.

Westman broke down how "we're living in a 'delivery economy' era" in which "many businesses are challenged with the task of building a sustainable delivery model that can enable them to 'free' themselves from the Amazon bear hug and sell directly to their customers.

"They're doing this for three main reasons: to own the customer experience, to take full control of their data, and ultimately, to increase revenues," Westman added. "Bringg's platform uses powerful technology that frees enterprises and SMBs and enables them to scale quickly with new delivery options and third-party fleets, orchestrating, managing, measuring and tracking their entire delivery ecosystem."

The latest round brought Bringg's total funding raised to date to $83.3 million. The company intends to use the funds to hire more people for its teams in Tel Aviv, Chicago, and London, CEO Guy Bloch told Calcalist in an interview last week.

Due to the global coronavirus pandemic, Bringg began offering software dedicated to small businesses free of charge to companies in the food and the beverage industry.

Founded in 2013, Bringg develops Uber-like management software for third-party delivery suppliers and counts Coca-Cola, Panera Bread, McDonald's, and Walmart among its clients. Bringg is active in 50 countries worldwide and employs a team of about 150 people.