Exclusive
Israeli Air Quality Control Startup Urecsys Raises Additional $3 Million
Urecsys develops air treatment technologies for optimizing air quality in residential and commercial buildings
Jerusalem-based air quality startup Urecsys Urban Ecology Systems Indoor Air Quality Management Ltd. has raised an additional $3 million, bringing its recently announced round to $7 million, the company announced Monday. The round was led by Tel Aviv-based venture capital firm iAngels Crowd Ltd. and participated by existing investors MYN Investments and Kobi and Judith Richter, founders of automated inspection company Orbotech Ltd., which was acquired by Nasdaq-listed KLA-Tencor for $3.4 billion in 2019.

The company raised the additional $3 million since March due to increased demand for air treatment technologies related to the spread of the coronavirus (Covid-19) pandemic, according to the company's statement. The company claims tests have shown that its solution can help minimize exposure to urban pollution by 50% and highlights research indicating a correlation between reduced levels of exposure to pollution and other air quality factors and lower coronavirus contagion levels.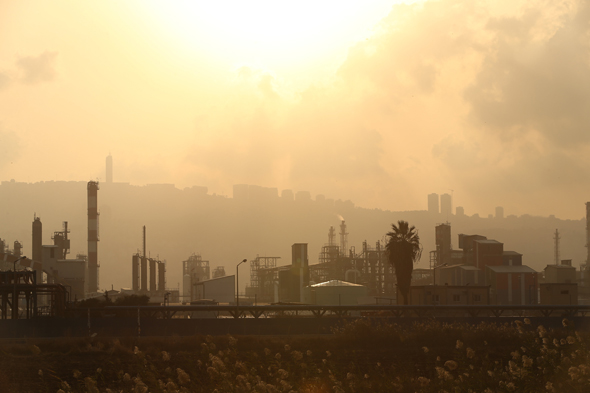 Air pollution in the Haifa Bay (illustration). Photo: Elad Gershgoren

Founded in 2014, Urecsys develops air treatment technologies for optimizing air quality within residential and commercial buildings. The technology blocks out gaseous pollutants and ultra-fine particles, to prevent pollution from the urban environment from entering buildings, according to company statements.