Coronavirus
Three Israeli Sports Startups That Aren't Letting the Pandemic Bench Them
From mental workouts for athletes to gamers who want to go pro, these homegrown startups are intent to jump over the Covid-19 hurdles
It could take months, arguably years, until the financial ramifications of the coronavirus (Covid-19) pandemic are fully understood. This once in a century pandemic changed every facet of life as we once knew it, and the economy was no exception. But while the negative implications will likely be talked about for many years to come, some Israeli startups, in this case from the sports industry, are not content to secure their survival but are aiming to grasp an opportunity that could catapult their company forward.
Three of those companies, ACE Applied Cognitive Engineering Ltd, Novos.gg Ltd and Go Heja Ltd are using technology to transform and upgrade the way sports are run and athletes are developed.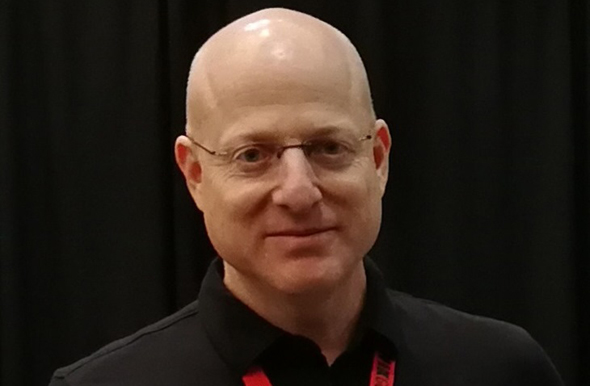 ACE CEO Danny Dankner. Photo: ACE
ACE is the creator of the IntelliGym platform, which offers a soccer and hockey focused mental workout aimed at enhancing cognitive development. "Basically we improve athletic performance by boosting players' decision-making skills and we do that by providing training software that is easy to use and in the format of a video game that is shown to improve actual on-field player performance by dozens of percentage points," ACE CEO Danny Dankner told CTech. "It is highly scientific and evidence-based. The important claim to fame of the IntelliGym program is that we will help you be a better player on the field."
The development of IntelliGym is based on research that was done in the Israeli Air Force by DARPA (the Defense Advanced Research Projects
Agency) who built a training module for fighter pilots in the Israeli flight academy. According to Dankner, it resulted in a 30% increase on average in the flight scores for those who used the technology. The training efficacy of IntelliGym was reviewed by the German Sport University Cologne and VU University Amsterdam, and their studies also showed significant improvements across multiple dimensions. IntelliGym has been used by around 50,000 people to date, the vast majority of whom are individuals in the development ages of 12 to 17. The Israel Football Association, top European soccer clubs like PSV Eindhoven and USA Hockey, the governing body for organized ice hockey in the United States, are all among IntelliGym's clients.
The arrival of Covid-19 gave IntelliGym a huge boost. "Our sales have doubled in the past few weeks," said Dankner. "We have also had a lot of people asking about the product from big sports organizations. For example, we very recently agreed on a collaboration with the Texas Association of Soccer Coaches that boasts 900 coaches as members and is connected to 70,000 student-athletes. All the players are currently grounded. They can't practice so they are looking for a way to do something to keep the players engaged and to take advantage of the time that they are at home."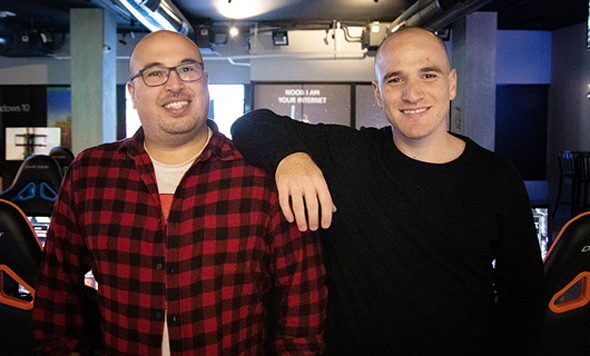 Novos co-founders Or Briga (left) and Shay Arnon. Photo: Novos.gg
Novos.gg offers an online academy for gamers, with its focus currently being on Fortnite, an online multiplayer arena game that has become a cultural phenomenon and generates hundreds of millions of dollars a month. Their product assesses the potential strengths and weaknesses of the user, gives them measurable goals to work towards and provides a personalized, target-oriented training plan.
"It is clear gaming is only going to get bigger and more professional. There are hundreds of millions of gamers who regularly play four hours a day and this is their main hobby and the way they define themselves," co-founder and CEO of Novos, Or Briga, told CTech. "We want to give these gamers a framework that can help them take their beloved hobby and turn it into a profession. We believe that eSports will be as big as traditional sports. But the big difference between the two is that today if your hobby is soccer you have a framework and an entire environment that is there to help you improve as a player. For hundreds of millions of youngsters whose main pastime is gaming, there is nothing."
With eSport competitions now offering millions of dollars in prize money and universities the likes of Harvard, MIT, and Stanford awarding gaming scholarships, it is clear these are no longer just computer games. Novos has been used by 15,000 gamers across the world and Briga believes that the recent exposure to eSports as an alternative to traditional sports, courtesy of the pandemic, will continue to bear fruit in the long run.
"Gaming is on the rise and we are greatly benefiting from this," he said. "We are growing and our assumption is that the global growth in the world of gaming will not diminish after the coronavirus pandemic is over. A lot of new people have entered this world and after getting a taste they will likely want to stick around."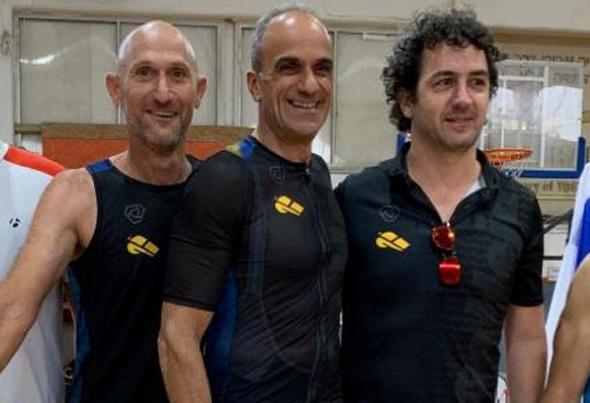 Go Heja CTO and co-founder Sagiv Daniel (from right), chairman Yoram Soffer and CEO and co-founder Amit David. Photo: Amos Gil
Go Heja, which offers an advanced web and mobile application integrating the sports and business administration needs of sports clubs, is also intent on making the most of the current situation to build for the future. Go Heja was set up by a group of professional athletes with a background in endurance sports who developed an app that is aimed at maximizing coaching ability while minimizing business administration. It incorporates athlete performance tracking and analysis as well as communication, payment management, document handling, and club-specific e-commerce. The app has been live for the past two years and the Beta version is set to be released in the coming days and will initially be free due to the circumstances.
"After two years in development we have a new version coming out in the coming days and we will open the Beta version for free," Go Heja CEO Amit David told CTech. "We have integrated tools that are coronavirus related, like adding the option for using Zoom. A coach can schedule a training session and can now also automatically add in a Zoom call to talk with his or her trainees."
David explained that Go Heja wants to simplify and streamline the running of a sports club the same way Gett, previously GetTaxi, did for the Israeli taxi industry. "A person who runs a sports club or coaches athletes is not necessarily a skilled manager or businessman," David said. "We analyzed all the required processes and provide the technology to simplify them."
Go Heja, which offers synchronization with sports watches, has several thousand users, including top professionals like Israel's national triathlon team. It has started running several pilot programs abroad in preparation to market the product overseas.
David said that there has been a significant increase in the mentions of Go Heja on social media over recent weeks, with users boasting about their workouts even during the coronavirus crisis.
He is determined to grasp the opportunity the pandemic has afforded him, much like Briga and Dankner. "This period right now is an opportunity for us to have people get acquainted with the program and get to know how it works," said Dankner. "We want them to see how easy it is to use and then see the results when the pandemic is over."