Coronavirus
Israeli Cabinet To Discuss Covid-19 Exit Strategy
Government plans to roll back some restrictions next week, with Prime Minister Netanyahu set to make final decision
The Israeli government is set to convene Thursday for a discussion on whether to start rolling back some of the restrictions put in place to prevent the spread of coronavirus (Covid-19). The National Security Council has told ministers that the strategy would depend on maintaining a low level of patients to allow for a margin of error.

According to Prime Minister Benjamin Netanyahu's chief financial advisor, Prof. Avi Simhon, local shops could already reopen next week. "We will examine the data in the weeks following (the reopenings) to decide the next plan of action," he told Israeli daily Yedioth Ahronoth earlier this week. "We can't talk about specific dates. There are talks between the Finance Ministry, the Bank of Israel and the Health Ministry. The person to give the final word will be Netanyahu – we will hold further talks with him and he will decide what, when and how."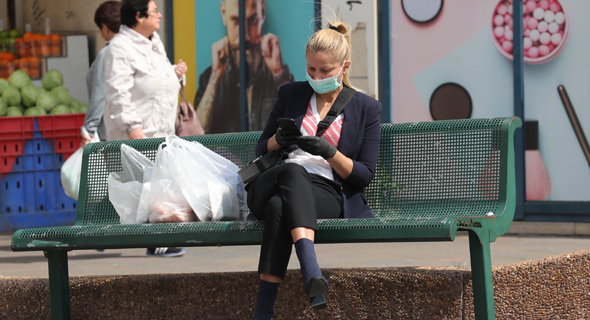 Two women wearing gloves and a mask in Israel. Photo: Photo: Gadi Kabalo

Simhon stressed that there is a plan to free up the restrictions on offices, high-tech companies, and industry, but that restarting the education system is not currently on the table.

"It's probably not going to happen next week," he said. "Some say we don't need to do anything next week, but we (Netanyahu's advisers) think otherwise. One of the most important decisions we have to make is about special education classes, but whether classes reopen or not is, again, up to the prime minister, and he still hasn't made a decision on the matter."

Israel recorded its 140 coronavirus death and saw a total of 12,591 confirmed Covid-19 cases as of Thursday morning, according to the country's Health Ministry. The number of people in severe condition remains stable at around 180, with 140 of them requiring connection to ventilators. More than 2,500 people throughout the country have recovered from the disease.

While the government plans to lift some restrictions next week, the Health Ministry on Wednesday morning asked residents of the northern Israeli town of Deir al-Asad to remain in their homes due to an "unusually high rate" of coronavirus spread in the community.

The residents of the neighboring villages of Majd al-Krum, Bi'ina and Nahf were also asked to stay indoors.

As of Wednesday morning, there are 23 confirmed cases in Deir al-Asad, four in Nahf, three in Bi'ina and one in Majd al-Krum. Deir al-Asad has a population of over 12,000 people.