Vast Data Raises $100 Million at Company Valuation of $1.2 Billion
Vast Data develops a flash storage service designed to provide tiering of data across different types of storage systems
New York-headquartered Vast Data Inc. has raised a $100 million series C funding round at a company valuation of $1.2 billion, the company announced Thursday. The round was led by Siemens AG's investment arm Next47, with participation from 83North, Commonfund Capital, Dell Technologies Capital, Goldman Sachs, Greenfield Partners, Mellanox Capital, and Norwest Venture Partners.

The new round brings the company's total raised to date to $180 million.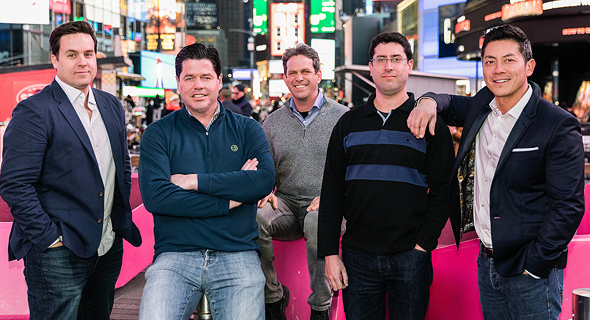 Vast Data's executive team. Photo: Vast Data

Founded in 2016 by Israeli entrepreneurs Renen Hallak and Shachar Fienblit, Vast Data develops a flash storage service designed to provide tiering of data across different types of storage systems. The company's platform enables server networks to operate and scale independently, allowing data companies to reduce data protection overhead and eliminate the need for batteries or cache coherence.

"In machine learning, for example, developers can run algorithms on all the information they have in the organization, analyze a greater amount of information, and gain better insights. One of our clients is the U.S. Department of Health that uses our technology to run coronavirus (Covid-19) research today," Vast Data co-founder Fienblit said in an interview with Calcalist.

Vast Data lists Harvard Medical School, the U.S. Department of Health and Human Services, and medical analytics company Zebra Medical Vision Ltd. among its customers.

Vast Data currently employs a team of approximately 130 people in offices throughout the U.S. and Israel. The company intends to use the funds to hire an additional 100 employees.