Lightspeed Raises Over $4 Billion for 3 New Funds
American VC with offices in Herzliya has actively invested in the Israeli economy over the past two decades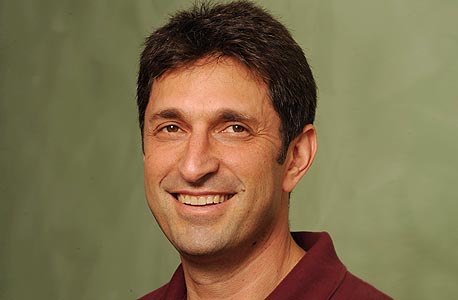 Lightspeed partner David Gussarsky. Photo: Yuval Chen

American venture capital fund Lightspeed, an active investor in the Israeli market over the past 20 years, announced on Tuesday that it has raised a trio of investment funds, which combined are worth in excess of $4.2 billion. Lightspeed has offices in Herzliya with three partners: David Gussarsky, Tal Morgenstern and Yoni Cheifetz.

"We are editors, not writers," said Nicole Quinn, Partner at Lightspeed. "Our job is not to see the future ourselves, but to recognize those outlier entrepreneurs who do, and support them in every way as they do the work to build industry-changing businesses of tomorrow."

Lightspeed Venture Partners is a multi-stage venture capital firm that was founded two decades ago. The Lightspeed team has invested in more than 400 companies globally, including Snap, Nest, Nutanix, AppDynamics, MuleSoft, OYO, Guardant, StitchFix, and GrubHub. Lightspeed and its affiliates currently manage $10.5 billion across the global Lightspeed platform, with investment professionals and advisors in Silicon Valley, Israel, India, China, Southeast Asia, and Europe.

Elsewhere, Gigi Levy-Weiss's early-stage Israeli venture firm NFX has announced a new $20 million fund named the FAST Seed initiative. Founders can apply for a $1-2M seed round for 15%, and receive a commitment in 9 days or less. The first window for NFX to make FAST investments will be between April 14 and May 22.