Facebook and Israeli Tech Leaders Map Out Shifting Industry Trends Amid Covid-19
Facebook Israel and Tel Aviv-based Startup Nation Central held a webinar on Thursday to discuss how the Covid-19 pandemic is shaping digital health strategies, and the long-term impact of work from home, telemedicine, and overburdened healthcare systems
During this challenging time, Covid-19 has been driving significant changes to the world of healthcare and digital health innovation. Tel Aviv-based non-profit organization Startup Nation Central (SNC) and Facebook Israel held a webinar via Zoom on Thursday to discuss how this pandemic is shaping digital health strategies, and the long-term impact of work from home, telemedicine, and overburdened healthcare systems.

Ilia Andreev, a client partner and health-tech executive at Facebook Israel spoke about how the pandemic affects Facebook users and their social media habits. Facebook has 2.9 billion users, and 94% of people have changed their behaviors because of the pandemic according to the last global index survey, Andreev said. People want to stay informed and occupied during the pandemic, and most chose to remain connected and continue to update each other, and form digital links, Andreev added.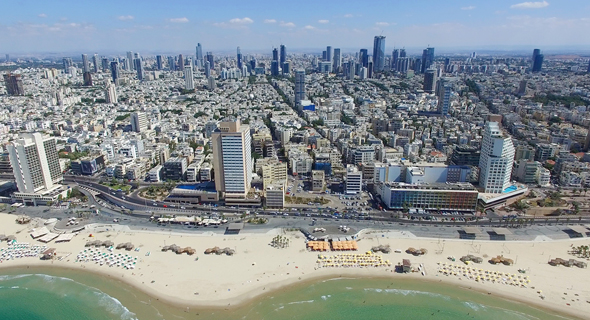 Tel Aviv's skyline. Photo: Shutterstock

Some positives have come out during the pandemic, he said. Five million new users have joined international support groups, and there have been four million posts supporting Italians in lockdown. The pandemic has also led to an increase of people looking for health topics, Andreev said.

Yaron Savoray, the general manager of international markets of New York-headquartered self-diagnosis startup K Health, incorporated as Kang Health Inc. explained about the company, and the changes it has made during the pandemic. K Health has raised $100 million to date, and employs a team of some 160 employees. Because of the pandemic, the company has signed a data partnership with Israeli health maintenance organization (HMO) Maccabi Healthcare Services, and while many companies have been laying off employees, K Health is currently seeking to hire 500 physicians, Savoray said.

Tomer Berkovitz, partner and chief financial officer at Israel-based life sciences, healthcare, and technology venture capital firm aMoon spoke about how the coronavirus has impacted startup fundraising.

Israeli tech startups have seen a 50% decline in deals in March compared to January or February, Berkovitz said.

The top five investment themes aMoon is currently interested in are diagnostics, therapeutics and vaccines, remote care, population analysis, and digital clinical trials. More than 400 clinical trials got suspended because of Covid-19.

Predictive analytics, such as forseeing who is likely to get the virus, or how hard that virus will hit specific people is also something that interests aMoon, Berkovitz revealed.

Aviram Levi, the chief marketing officer at genealogy tracking company MyHeritage Ltd. spoke about how the company is assisting in the global fight against the pandemic. Levi said that the company has donated swabs, and is in the midst of setting up a coronavirus testing lab in Israel.

Lena Rogovin, digital health sector lead at SNC moderated the webinar, and discussed what the Israeli tech landscape looks like amid the coronavirus pandemic. Rogovin also explained some of the features SNC has added to assistassit with finding Israeli startups working to find solutions for the virus, such as mapping out the companies active in the field and adding a coronavirus tag to SNC's website, and publishing a map, along with HealthIL, a non-profit for digital health innovation, that shows some of the health tech technologies.

Startup Nation Central is a non-profit organization with the goal of strengthening the Israeli high-tech industry by exposing its capabilities and encouraging international business cooperation with the technological ecosystem in Israel. The organization's activities are solely funded by philanthropy, according to its website.