Corona Q&A
The Israeli Tech Sector is Resilient and Strong, Says AllCloud CEO
Eran Gil, CEO of cloud services company AllCloud, answered seven questions about the Covid-19 crisis and its effects on the Israeli tech sector
The Israeli tech sector is resilient and strong, according to Eran Gil, CEO of cloud services company AllCloud Platforms Ltd. In its attempt to curb the spread of the virus, the Israeli government announced stringent measures, including a ban on gatherings and a forced shutdown of all nonessential businesses, grinding the economy to a temporary halt.
On Thursday, Gil answered seven questions about the crisis and its effects on the Israeli tech sector.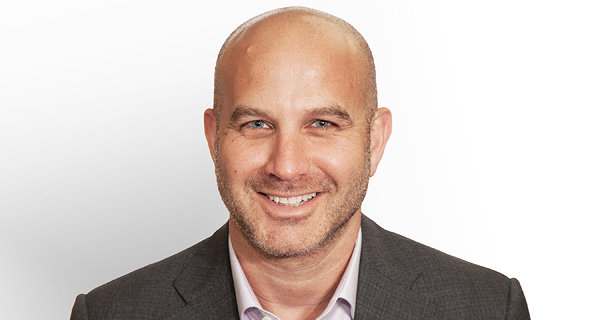 Eran Gil. Photo: Guy Hecht
How is your organization addressing the recent government directives?
Employee wellbeing
As a global organization, AllCloud has made it a priority to look out for the health and well-being of our employees while adhering to the regulations and directives in each of our centers of operations. We have offices in Israel, Germany, Romania, Canada, and the U.S. and each country has its unique policies, albeit similar in many ways.
Our organization needed to move quickly to adhere to the government directives. Israel was one of the first countries to issue directives and arguably has been one of the most restrictive. We formed a Covid-19 response team made up of executives across AllCloud to ensure that we keep up to date on the latest directives and make decisions accordingly while protecting our employees.
To help employees adjust to these quick changes, we communicate more openly and frequently. We want to make sure our employees are prepared, to not only work remotely and have access to all the tools they need, but also ensure they are set up to support our clients successfully.
Client wellbeing
Since our inception, AllCloud has been working with our top partners like AWS and Salesforce to find new ways to help organizations overcome business challenges. This has been a critical part of our work with clients, especially recently as companies are currently facing significant challenges. We also have created the Business Continuity Response Center to assist organizations that need to rapidly modify the way their employees work and the way they serve their customers.
In what ways do you expect the coronavirus crisis to impact your organization in the coming months?
In some ways, things are very different, as I'm guessing they are for most organizations. In other ways, things remain the same. AllCloud has offices around the globe and many of our team members were already working remotely. We also had traditional brick and mortar offices in several countries. Luckily, we have always been cloud native. When we found out that we had to temporarily shut down our brick and mortar offices, our employees were able to quickly move to work remotely with no downtime for our clients. They still have access to all the systems and softwares that are needed to do their jobs. We also ensure that all connections are secure so that clients have no concerns with our work, even while we are remote.
The benefits of the cloud are more important than ever before. As organizations across the world are facing a new reality, AllCloud is working with them to realize the overarching benefits of working on the cloud, including the ability to scale up and down as needed, cost-effectiveness, and the opportunity to pivot to new technology quickly.
How do you see the coronavirus crisis impacting the Israeli tech sector?
The tech sector in general is quite resilient and the Israeli tech sector in particular is strong. As part of our response, we are closely watching the market and speaking to top technology analysts. Many of the tech sector customers that we work with are already cloud-native and some are in transition to becoming cloud-enabled or cloud-native. All the analysts we spoke to have said that the cloud is well poised to not only survive the impending downturn, but to emerge from it even stronger as companies realize the benefits that it provides. That being said, prior to the Covid-19 outbreak, many tech companies were spending more. Those that survive will need to thoroughly review their organization and retrench their business to ensure continuity, and cloud can play a major role in helping them do so.
What can be done to minimize the damage?
The most common challenge we are seeing right now is that even organizations that were partially on the cloud, may not have been prepared to take their entire workforce to work remotely, especially within 48 hours. This is just one example of how even some of the most well prepared organizations were not ready for the quick shock that hit the world economy. To combat the damage, organizations can quickly take stock of from the technology they are currently using and evaluate how small changes to that technology may address some of the business challenges they are facing. One of the benefits of cloud computing is flexibility and scalability. There may be opportunities to scale up certain technologies or ratchet down to address new needs or save costs.
What are the top 3 rules to follow to endure the crisis?
Communicate: do it clearly, consistently, and be transparent. Beyond communicating with your customers and employees, you should also communicate with your partners and make sure they are aware of the activities you're running to ensure business continuity, and that they are familiar with know the challenges facing clients to determine how you can support them together.
Support your partners and clients: make sure you know what challenges your clients are facing and do what you can to support them. Align with key technology partners to understand what they are offering for to clients and communicate consistently so your messages support each other, making it easier for clients to comprehend and execute.
Operate in a "wartime" modestatus: run all aspects of your business as if you are operating during "wartime," because you are. This means making smart decisions quickly while evaluating immediate and long term impacts thoroughly. A lot of organizations will immediately shift tomove into survival mode, as they should. But keep an eye on the future and don't make cuts that will hurt your business so badly to a point thatwhere recovery is impaired.
Do you believe the coronavirus pandemic will have a lasting impact on social, economic, and cultural norms?
It is likely we will witnesshave changes across all areas of life and business. How big those changes will be is yet to be seen. Perhaps large conferences will not be as popular for some time. Perhaps people may not fly as much, butor maybeperhaps some people wouldill be even more eager to have in-person discussions.
One area I see a potential change in is in the business sector and its outlook at short and long term operations outlook. Pre-Covid-19, many organizations were "agile" but few were prepared to completely pack up their workforce and make them remote within 24 hours. Many had procedures to scale back when they started to see sales slump, but few were prepared to have entire sections of the supply chain stop for weeks. I think one thing we will see is that organizations as a whole may become more risk-averse, and many may turn into "super savers" in terms of the amount of cash on hand. As the need to "be prepared" has taken on a whole new meaning., tThe way organizations operate and conduct long term planning and strategy will surely change to reflect on the challenges we have all faced.