Amdocs Suspends Future Raises, Requests Workers Take Paid Vacation Days Amid Coronavirus Uncertainty
Israel-founded communication corporation freezes all planned salary increases and tells employees to take paid vacation days during the second quarter
The coronavirus (Covid-19) crisis is taking its toll on even the biggest Israeli tech companies, with Amdocs Ltd. notifying its employees late last week that salaries won't be increased as planned in July and that they are required to take paid vacation days during the second quarter of 2020.

Amdocs, which employs 25,000 people worldwide, including 4,500 workers in Israel, told its staff that due to the current financial uncertainty the salary raises planned for July will not be implemented as scheduled and that all of its employees should take 13 days of paid vacation between April and June of this year. A source who spoke to Calcalist under condition of anonymity said these steps are being taken to help ensure the job security of its employees during this difficult time. Since the start of the pandemic, Amdocs hasn't fired any employees, put any on unpaid leave, or cut salaries.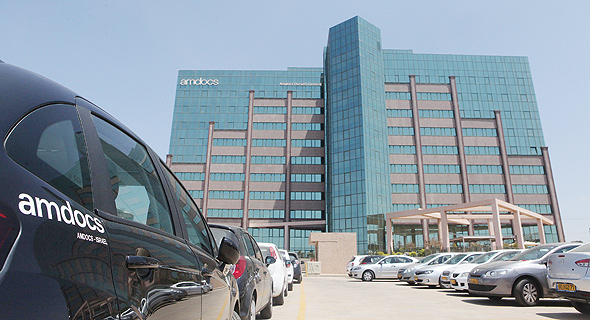 Amdocs' offices in Ra'anana. Photo: Orel Cohen

Sources also told Calcalist that with Amdocs Israel being a significant development center for the company, it is committed to preserving it and the welfare of its employees.

"As a global company we are committed to acting in a level-headed, responsible, and proactive manner," Amdocs President and CEO, Shuky Sheffer said. "We were among the first to recognize the magnitude of the coronavirus crisis and acted decisively to protect the health of our employees. Our next steps are an attempt to optimally balance the needs of our employees and their job security during these times with the responsibility of the company to serve its customer base while maintaining financial stability."

Sheffer said that it is still not possible to evaluate the full financial ramifications of the pandemic. "We are continually tracking the situation and preparing for different scenarios," Sheffer added. "We decided to initiate these steps in an attempt to prevent future action that would have long-term negative effects on our employees during these uncertain times of the coronavirus crisis."