Staying Home: Waze Reports 70% Decline in Israel Road Traffic Due to Covid-19
Crowdsourced navigation app rolls out new features to help find drive-thru and curbside pickup businesses
In the last two months, traffic on Israeli roads has dropped by 70%. The lowest figure in March-April 2020 was recorded during the Passover holiday when a government-imposed curfew saw traffic drop by an astounding 96%, according to data released by the Google-owned mobile navigation app developer Waze Ltd.
According to the data, in Tel Aviv, traffic has dropped 73% since restrictions imposed in an attempt to reduce the impact of the coronavirus epidemic (Covid-19).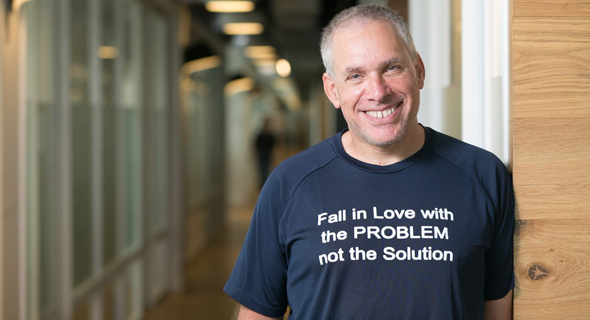 Waze co-founder Uri Levine. Photo: PR
Waze figures show a dramatic decrease in driving all around the world. Waze users globally are driving 60% fewer miles compared to the February daily average for a two-week period (2/11/2020–2/25/2020). Italy, one of the countries that experienced the most severe effects of the pandemic, saw a whopping 90% reduction in road traffic in March-April, while in the United States the volume decreased by 60%.
Despite the general decline in the number of people on the road, essential trips are still being conducted daily. To allow its users to continue using Waze even during the current crisis, the company assigned a special response team that, together with the Waze Map Editors community, surveys and updates information about road closures and checkpoints. Waze has also rolled out a new feature to identify locations with "drive-thru" and "curbside pickup" to let users know where they can access products such as food and other essentials, with minimal social contact.