Conference Call
Covid-19 Crisis Will Bring Seed Investments Down, Says Grove Ventures Partner
Sigalit Klimovsky, a partner at Israel-based venture capital firm Grove Ventures, spoke Sunday at Conference Call, Calcalist's online convention on tech in the coronavirus era
The next few quarters will bring a far more limited scope of funding rounds, according to Sigalit Klimovsky, a partner at Israel-based venture capital firm Grove Ventures Capital (GP) Ltd. Klimovsky spoke to Calcalist reporter Hagar Ravet Sunday at Conference Call, Calcalist's online convention on tech in the coronavirus (Covid-19) era. Klimovsky said she expects Israel to recuperate from the crisis no earlier than the second half of 2021.
The Israeli tech sector registered a record quarter in the first three months of 2020 raising $2.74 billion across 139 deals, according to a recent report by Tel Aviv-based research firm IVC Research Center and the Israel office of international law firm Zysman, Aharoni, Gayer & Co. (ZAG-S&W).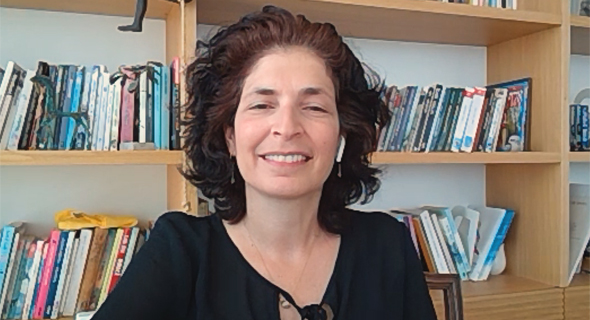 Sigalit Klimovsky. Computer screenshot
According to Klimovsky, this trend will not persist. While the total sums raised appear to be similar, she said, it is evident that in April so far, only four seed rounds were completed compared to around 20 in January. Funds that invest in various stages will likely opt to put their money on late-stage companies, but dedicated early stage funds, Grove Ventures included, are still looking for new startups and investment opportunities, Klimovsky said.
"This crisis is unlike others because it is derived from a decision to shut down borders, paralyze the market, and isolate the population to limit the spread of the virus among specific population groups," she added. "This is not just a local crisis, it is global and Israeli tech is highly dependent on Europe and the U.S. both in terms of demand for its products and in terms of production means and investors."
Klimovsky said she believes the industry will see fewer companies being founded in the near future, suggesting however that those that do get funded will be the ones that are better fit to survive the crisis and become market leaders. She also emphasized that some sectors are thriving as a direct result of the crisis—including telemedicine, remote work and learning tools, pharma, medical diagnosis tools, communication services, and biotech—presenting opportunities for new companies.
At this time, Klimovsky advises companies to reexamine their focus and the demand for their products. "It is vital to evaluate income and find ways to control expenses because there are outside factors that are beyond the company's control and it must brace itself for worst-case scenarios," she said. "Being able to reorganize and become more efficient in a timely manner is crucial."
One of the long term effects of the crisis on the tech industry, Klimovsky said is downsizing in all forms of expenses, including canceling special perks for employees, pay cuts that are already happening industry wide, layoffs of temporary workers, and halting or slowing down recruitment efforts.