S Capital Raises A Second Fund Valued at $120 Million
The new fund will focus on investments in early-stage deep tech companies
S Capital LP announced Monday it has raised a second fund valued at $120 million. The new fund will focus on investments in early-stage deep tech companies. The new fund, S Capital II, will bring the venture capital firm's total committed capital to $270 million.

The current funding was announced approximately two years after raising $100 million for S Capital's first fund, which, like the current one, also focused on investing in companies in seed and A round stages.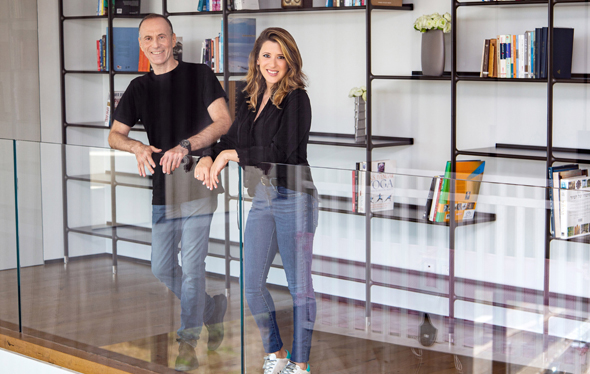 Haim Sadger (left) and Aya Peterburg. Photo: Sharon Levin

S Capital was founded in 2018 by Haim Sadger, the founder of Sequoia Capital's Israeli subsidiary, and Aya Peterburg. S Capital has $270 in assets under management,

"It took us about five weeks to raise the fund from our existing partners. Everyone wanted to invest more and more," Sadger said in an interview with Calcalist.

"Building companies during times of adversity requires a different management approach and is an essential experience for funds. I faced two major crises in 2000 and 2008 and while this pandemic presents new challenges, many of its economic characteristics are similar to previous crises," Sadger said.