Medical Startups Face Short Term Uncertainty Despite Prospects of Long Term Windfall
Clinical trials that are unrelated to coronavirus have been suspended by the hundreds in the U.S. alone, with Covid-19 demanding all the focus
There seems to be little doubt that the coronavirus (Covid-19) pandemic will forever change the way hospitals, health care systems and providers are funded. Medical research and startups are also set to receive in the coming years financial backing they could have only dreamed about not long ago. However, for those companies not directly involved in the battle with Covid-19, the pandemic presents additional challenges to the ones most companies are currently facing. For one, clinical trials that are unrelated to coronavirus are being suspended across the world, and by the hundreds in the U.S. alone, putting operations at a standstill.

According to an analysis of federal clinical trial data conducted by NPR, the U.S. non-profit National Public Radio, 440 studies have been suspended since March 1 because of the Covid-19 outbreak. NPR reported that about a quarter of the studies put on hold were for

cancer treatment and that the studies involved as many as 200,000 people.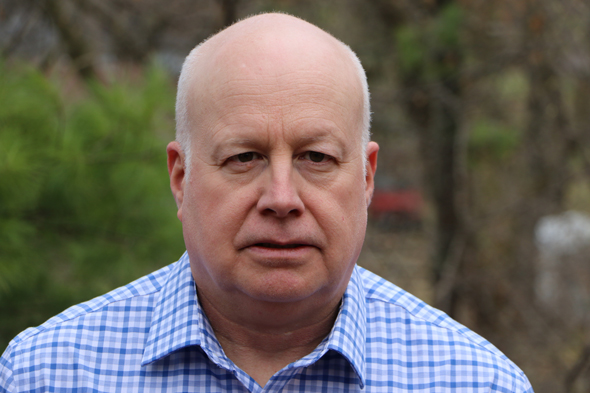 Danny Askarov, VP of Software Engineering startup Surgical Information Sciences (SIS). Photo: PR

Danny Askarov, VP of Software Engineering at Minnesota-based startup Surgical Information Sciences (SIS), who left Israel to work for the company four years ago, hasn't been directly affected but said the ramifications could be significant. "We just finished a clinical trial and are preparing for another one. But there are plenty of startups that were planning to start in May or June or were in the middle of a trial they began in February or March that has now been suspended due to coronavirus," Askarov told CTech. "Many companies raised certain amounts of money with a certain plan in mind, but now they can't run their trial and they are burning money. It will be difficult for a lot of companies to deal with this problem and some of them won't survive."

An American company co-founded by Israeli Noam Harel, a professor at the University of Minnesota, SIS has developed software for the visualization of brain structures to be used in surgical planning to accurately determine the target location for deep brain stimulation (DBS) surgery. It announced last year that it received 510(k) clearance from the U.S. Food and Drug Administration (FDA) to market new visualization capabilities. SIS was founded in 2012 through an intellectual property agreement with the University of Minnesota based on the work of professors Harel and Guillermo Sapiro and completed a Series A financing in mid-2018.

While many small business owners in Israel have been outraged by the lack of government support to date, in the U.S., lawmakers agreed already last month on the passage of a $2 trillion stimulus bill called the CARES (Coronavirus Aid, Relief, and Economic Security) Act. As a small business, SIS also applied for aid. "We went into the website, filled out forms and quickly received funds that were sufficient to pay salaries for 4-8 weeks," Askarov said. "This act was really helpful as it put money directly in company bank accounts."

Many Israelis living abroad for work or academic purposes returned to the country following the outbreak of coronavirus. Askarov currently has no such plans. "I have parents, family and a son in the army in Israel and matters are even more complicated now that we can't even come for our annual visit during the summer," said Askarov, who is planning to remain in the U.S. at least until June 2021, when another son is set to graduate from high-school. "I follow the news in two countries and try to understand what each country is doing right. I worry about my parents and talk to them every day, but all you can do is hope everything will be alright."