AR Studio On-the-Go Platform Arti Closes $4 Million Seed Investment
Arti helps professional and amateur broadcasters deliver a high-quality cloud-based, no-hardware augmented reality platform from anywhere
Arti, an Israeli based provider of augmented reality studio on-the-go platforms for broadcasters announced Monday it has raised $4 million in seed investment. The investment round was led by Axon Ventures, an early stage fund focused on investing in elite technology founders. According to Arti's co-founder & CEO, Yaron Zakai-Or, the company will use the funds to execute its go-to-market plan, with increased investment in sales and marketing, and to support the ongoing development of its platform.

Zakai-Or said that even though the company's main product had no direct connection to the coronavirus crisis, the fact that many journalists and TV professionals are compelled to work from home has increased the demand for immediate and available graphics solutions. Broadcast decision-makers may want to avoid investing in expensive and complex graphics systems, but Artie's solution gives them much more flexibility, he added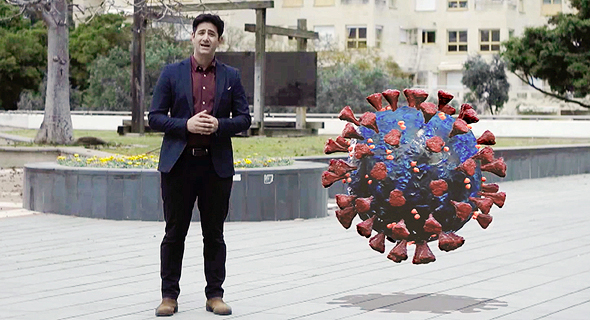 Arti's augmented reality technology. Photo: Arti

In 2012 Zakai-Or and Israeli entrepreneur Kira Radinsky co-founded the predictive analytics startup SalesPredict that was acquired by eBay in 2016 for $30 million. "We are excited to have achieved this significant milestone in the company's development, which will let us reach more video creators and drive our future growth," said Zakai-Or. "With the support of our investors, we can continue to develop new innovations for the Arti 'AR studio in your pocket' platform."

Arti's solution is a software-only, cloud-based AR platform that can be used on-the-go. With Arti, all content developers need is a camera (even a smartphone) a laptop, and an internet connection to create engaging AR videos that can include embedded 2D and 3D objects, web browsers, social feeds, and more.

"The Arti team understands storytelling and the power of combining AR into video, as they bring their democratized AR to a wider market", said Arik Czerniak, General Partner at Axon Ventures.