Coronavirus
Tech Gone Too Far? Lawmakers Seek to Curb Police Surveillance of Suspected Covid-19 Patients
Israeli parliament Foreign Affairs and Defense Committee pushing new bill meant to replace temporary regulations that authorized widespread use of digital tracking
The Israeli parliament Foreign Affairs and Defense Committee is set to curb on Wednesday police use of advanced surveillance technology to monitor citizens. The committee is scheduled to vote on the draft of a new law after discussing on Monday and Tuesday the many concerns that have arisen from the widespread use of digital tools over recent months, authorised under emergency regulations to help battle the spread of coronavirus (Covid-19).
The new bill is meant to replace the temporary regulations put in place last month. Prime Minister Benjamin Netanyahu said at the time that due to the need to identify those that are sick, police will "operate every tool we have, including digital tools we obtained to fight terrorism." Netanyahu admitted that these steps require some invasion of privacy.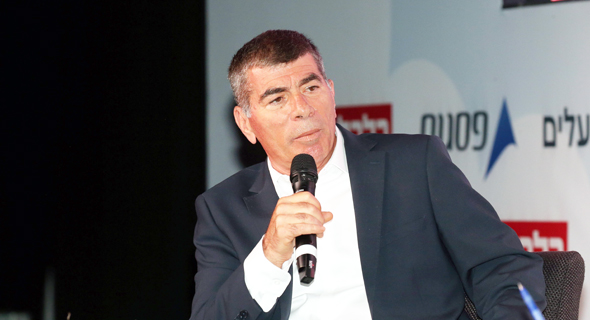 Gabi Ashkenazi, chairman of the Israeli parliament's Foreign Affairs and Defense Committee. Photo: Yariv Katz

Several petitions were submitted on the matter to Israel's High Court of Justice and the government told the court that it would act to amend the law to ensure parliamentary supervision. For the time being, police have been enforcing quarantines according to a list they receive from the Ministry of Health, which is based among other things on information received from the Israel Security Agency (Shin Bet), which is in charge of digital surveillance.

The committee adjourned on Tuesday after chairman Gabi Ashkenazi, who is set to become Israel's next Foreign Minister when the new government is sworn in, requested that the committee's legal advisor prepare a new draft of the law ahead of it being voted upon in parliament. Among the changes the committee members agreed upon on Tuesday was limiting the use of digital tracking tools only to people already diagnosed with Covid-19 who are quarantined at home. Currently, any person who needs to be in quarantine could be under surveillance, even though they may have yet been diagnosed, for example, people arriving from abroad. "Police have other means by which to enforce the restrictions," said Ashkenazi. "They can call the person or visit him. I don't think this measure is required at this time. It should be limited to people who are known to be infected."

Other changes to the law include limiting the number of people being tracked to 400-500 per day and putting a 45-day expiry date on the law, requiring the government to receive renewed approval. "Right now the measures are too inclusive," added Ashkenazi. "According to police, only 1% of the thousands of people required to be in quarantine are suspected of any wrongdoing. We must limit the invasion of privacy."